Presidential Candidate with Alleged Links to Death Squads Wins Election in Philippines
Insists he's not a bigot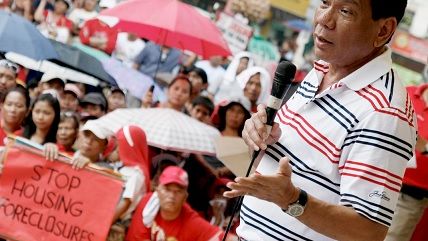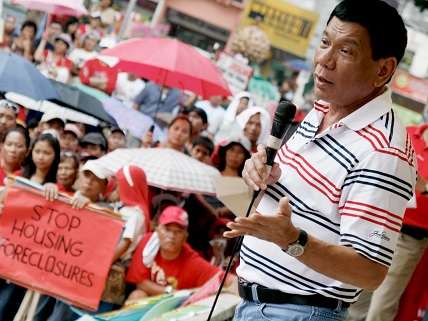 Davao Mayor Rodrigo Duterte, who openly wished he could've raped a victim of a gang rape perpetrated in his city first and said he'd kill his child if he caught him using drugs, has been elected the 16th president of the Philippines.
Duterte is a member and chairman of PDP-Laban, a populist left-wing party in the Philippines. The hardline "anti-crime" candidate, who has proposed increasing police and military salaries to decrease corruption and improve crime fighting, credited his focus on "law and order" for his long-standing lead in polls. "What I can promise you is that I will do my very best not just in my waking hours but even in my sleep," he said.
Duterte has been accused of condoning and inciting death squads in Davao, where has been mayor for more than twenty years in three non-consecutive tenures. "If you are doing an illegal activity in my city, if you are a criminal or part of a syndicate that preys on the innocent people of the city, for as long as I am the mayor, you are a legitimate target of assassination," he said in 2009.
Duterte, however, bristled at comparisons to Donald Trump. Duterte may be a bloodthirsty blowhard with little regard for the rule of law, but he insists he's not a bigot. Outgoing President Benigno Aquino has warned Duterte's election could lead the country back to dictatorship.