Gary Johnson in the Spotlight, Harvard Retaliates Against Finals Clubs, Students Punished for Hoax: P.M. Links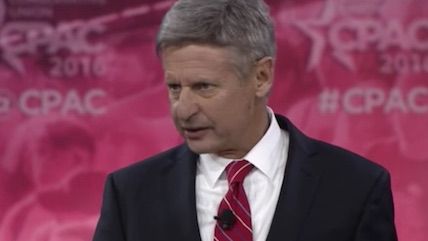 Screenshot via ACU / Youtube

Harvard University will punish students for enrolling in single-sex finals clubs (the campus's version of fraternities), due to perceived sexual assault problems in the clubs.

The University of Albany has expelled two students who falsely claimed they were the victims of racially motivated violence.
Scripps College gives students bad advice about how to be a social justice "ally." It turns out an administrator came up with the guidance.
This could be Gary Johnson's libertarian moment.
Salon's Amanda Marcotte laments that Captain American has been re-made into a "douchey libertarian."
Aren't these links great? You're welcome, commenters.