Google Searches for "Libertarian Party" Surge After Ted Cruz Drops Out
Convention later this month will select LP nominee.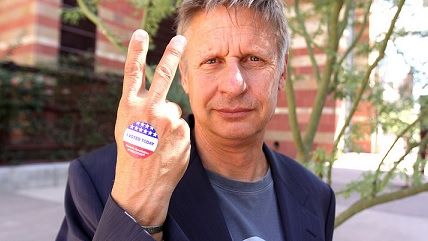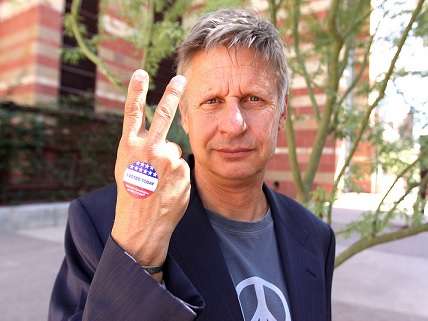 Donald Trump crushed it in the Indiana GOP primary last night, winning more than 50 percent of the vote and causing Ted Cruz to drop out. Although John Kasich is still in the race, he has only won one state so far while Trump is less than 200 delegates from securing the nomination.
That led to a surge tonight in searches for "Libertarian Party," as this chart from Google Trends showing searches for "Libertarian Party" over the last 24 hour period:

Libertarians will choose their candidate at their convention in Orlando over Memorial Day weekend. Two of the highest polling candidates have been Gary Johnson, the former Republican governor of New Mexico and 2012 Libertarian presidential candidate, and John McAfee, a computer programmer and entrepreneur who was also a person of interest in a murder in Belize. Delegates are chosen by state parties, and it's also possible to become a delegate for a state other than the one you live in if your state has already met its delegate allocation. Delegates are allocated based on how well the Libertarian presidential candidate did in the previous election as well as membership per state. The first step is to contact your state party.*
How many "Never Trump" Republicans look at the Libertarian Party instead of supporting Hillary Clinton remains to be seen. Mark Selter, a senior aide to Sen. John McCain (R-Ariz.), the 2008 Republican presidential candidate, has already indicated he'll be supporting Clinton. Other Republican establishment types may do the same, providing a poignant illustration of how the Trump phenomenon became a thing in the first place.
Almost one in five Americans say they'd consider a third party candidate if the nominees were Donald Trump and Hillary Clinton.
*A previous version of this post incorrectly claimed anyone who paid to go to the convention could be a delegate.