CIA Wants Its Narrative Back, Live-Tweets bin Laden Raid Five Years Later
On Meet the Press, CIA Director John Brennan disputes the alleged Saudi-9/11 connection in the "28 pages" of congressional inquiry.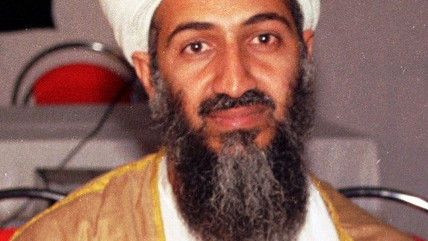 To commemorate the fifth anniversary of former al-Qaeda leader Osama bin Laden's assassination, the CIA went on a public relations-offensive, including a sustained retroactive live-tweet session of the events which led to Navy SEAL Team Six taking out the world's most wanted terrorist, and handing the Obama administration its most prominent foreign policy victory.
3:30 pm EDT—@POTUS watches situation on ground in Abbottabad live in Situation Room#UBLRaid pic.twitter.com/59KPF7eUTr

— CIA (@CIA) May 1, 2016
Ever since the CIA took its brand to the 140 characters-or-less social medium known for its acidic snark and self-promotion, it has tried to fit in with the cool Twitter kids by making jokes about Tupac Shakur conspiracy theories or cat pictures.
But the decision to live-tweet the #UBLRaid, using only the sparest of details to further entrench the legend of Top Men and Women in Washington, DC making big decisions carried out by strong and fearless warriors on a creepy compound in Abbottabad, Pakistan, struck many as a tone-deaf and unprofessional use of the platform.
The football-spiking over killing bin Laden also appeared like a Zero Dark Thirty–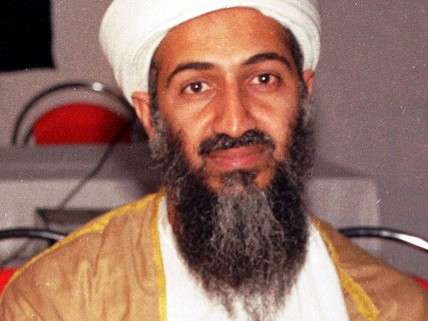 eqsue attempt to distract from the fact that bin Laden's death did essentially nothing to win the "War on Terror," which rages well into its second decade as al-Qaeda's rival and progeny ISIS controls significant portions of several countries. These include Iraq, a country we "liberated" as a direct consequence of 9/11 and which we continue to send troops to despite the war being "over," and Libya, which we "helped" to liberate in 2011 and has since descended into a failed state that is flypaper for jihadists. It's always worth noting that the US intervention in Libya has been variously described as "smart power" by Former Secretary of State Hillary Clinton and the "worst mistake" of his presidency by President Obama.
The CIA may also not be appreciating the fact that 9/11's re-emergence into the news cycle — via the recent attention given to the "28 pages" of a congressional inquiry which several sitting and former congresspeople claim contains evidence that the 9/11 hijackers received significant support from officials in the Saudi government— draws attention to the agency's many intelligence failures leading up to the atrocities which killed over 2,800 people.
On Meet the Press yesterday, CIA Director John Brennan told host Chuck Todd that he was "puzzled" by people like Fmr. Sen. Bob Graham (D-Fl.)'s characterization of the "28 pages." Brennan added that the pages contain both accurate and inaccurate information, much of it uncorroborated, and some deemed too "sensitive" by the 9/11 Commission to include in its official report. Brennan also said he was "worried" that the release of the pages could damage the US' "very strong relationship" with Saudi Arabia.
At the start of the interview, Brennan recalled standing outside the White House on the night of bin Laden's killing in 2011, and hearing not only chants of "USA! USA!" but "CIA! CIA!", a claim which Todd left unchallenged.