A.M. Links: New York Presidential Primary Today, Bernie vs. Hillary, Trump vs. Cruz vs. Kasich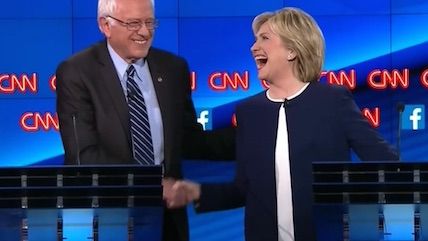 CNN

Voters in New York head to the polls today for the Empire State's presidential primary election.
At least 28 people are dead and more than 100 wounded after a suicide car bomber struck in Kabul, Afghanistan.
"A former New York City police officer convicted of manslaughter in the shooting of an unarmed black man in an unlit stairwell is due to be sentenced on Tuesday, after prosecutors recommended no prison time."
Follow us on Facebook and Twitter, and don't forget to sign up for Reason's daily updates for more content.