Robert Moses Gets the Off-Broadway Rock Musical Treatment
But Jane Jacobs' motivations in opposing the "Power Broker" remain misunderstood.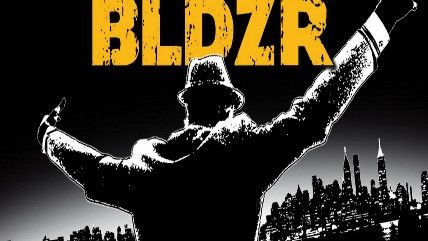 Last night, New York's Triad Theatre hosted a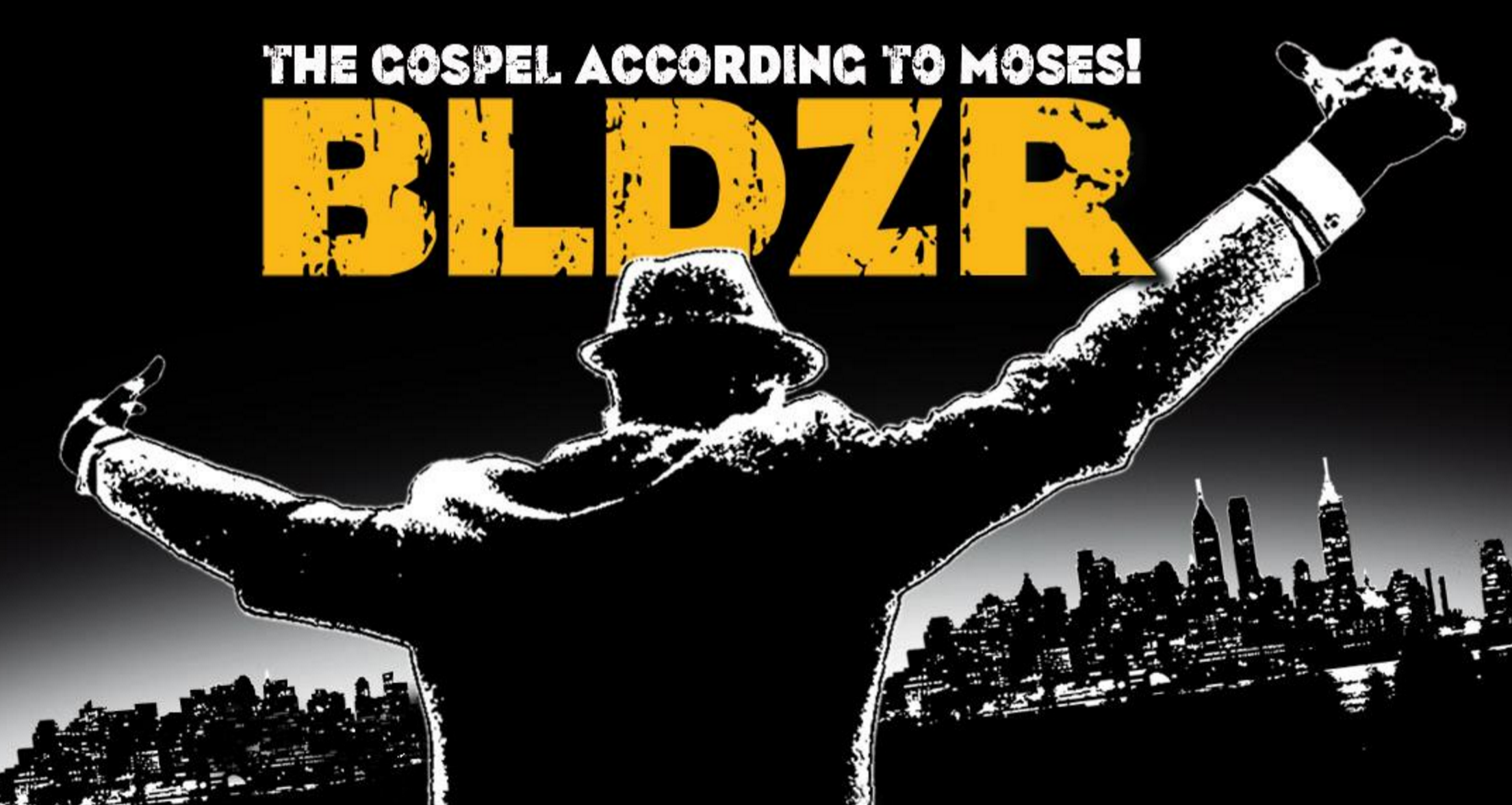 one-night preview performance of "BLDZR: The Gospel According to Moses," a new rock musical in the tradition of RENT and American Idiot that dramatizes Robert Moses' evolution "from a young idealist fervent with a desire to build the greatest city in the world to a power-insulated enemy of the people, corrupted, lost and alone."
The brainchild of Seattle native and self-described "grunge rock refugee" Peter Galperin, with a book written by Galperin and Daniel Scot Kadin, and starring David Driver (who 20 years ago was an understudy in the original cast of RENT) as the Power Broker himself, the still-in-the-works show depicts the urban planner dreaming about re-shaping New York into a car-centric metropolis, conspiring with the powerful, dismissing any criticism outright, and trying to maintain a relationship with a woman he mostly ignores.
Addressing the audience before the show, Galperin explained that all the show's songs would be included in the performance, but only select "book" portions made it into last night's truncated preview, which is a shame, because those missing moments might have provided more context and clarity to the narrative.
Galperin added that "the verdict is still out on Moses," citing the construction of vital bridges and highways that helped make New York a 20th century economic powerhouse, but also the many neighborhoods destroyed in the process.
Four actors portraying characters including Moses, Fmr. New York Gov. Nelson Rockefeller, and activist Jane Jacobs crammed onto the snug off-off-Broadway stage in front of a four-piece rock combo (featuring Galperin on guitar), while a narrator hunched in front of the stage to set each scene.
Moses, who for decades was the most powerful unelected official in the US, sings about "the view from my imagination," before Rockefeller coos about how "impressed" he is by Moses' "system…set up so everyone profits." What is meant by that line is unclear, but the gist seems to be that Rockefeller and other forces of capitalism and government approved of Moses' vision for the city and state which included public beaches, state parks, and the Triboro Bridge, all of which even Moses' detractors would admit were net positives for the public.
The narrative gets shaky when Jane Jacobs enters the scene. The urban preservationist and author of The Death of Life of Great American Cities is widely credited with forcing Moses into his Waterloo battle over his plans to build the Lower Manhattan Expressway through Jacobs' beloved Greenwich Village neighborhood. Jacobs is seen being lectured by Rockefeller (who by now considers Moses a political liability) in a conversation that almost certainly never took place about her "commie ideology."
But Jacobs was no communist, having renounced her membership in the Federal Workers Union because "it was communist dominated." Moreover, her opposition to Moses wasn't based on sentimentality or populism; it was her philosophical aversion to top-down central planning and the collusion of government and commerce, which she saw as a potentially fatal threat to her home and her neighbors'.
Though she's now the patron saint of New York's anti-gentrification movement, she had faith in local economies, as opposed to supposedly benevolent forces in government, as the main drivers for maintaining the authentic soul of communities. Though she was undoubtedly "of the left" in her day, her preference for liberalized markets over the state would likely make her views "problematic," perhaps even beyond the pale, among today's left.
Another vignette depicts a journalist grousing over the Brooklyn Dodgers absconding to Los Angeles as an example of heartless greed, but the scene only momentarily alludes to Moses being the man most directly responsible for the end of Dem Bums' reign in Flatbush. As I noted last year in a post about Bernie Sanders crediting the Dodgers' move West for facilitating his socialist awakening, Dodgers owner Walter O'Malley actually tried for years to build a new stadium in Brooklyn. However, Moses forbade it, insisting on far-flung Flushing, Queens as the only acceptable destination.
But like Sanders, the play eschews the "extraordinarily powerful and unaccountable bureaucrat chased businessman out of town when he insisted on uprooting the Dodgers from Brooklyn and dropping them on a landfill in Queens" narrative for one that prefers to hover around vague references to greed and local heartbreak.
The play correctly nails Moses for his indifference to the neighborhoods he destroyed, even if some of the dialogue is a bit tin-eared and suspiciously Ayn Randian (representative examples: "You're getting teary-eyed over the non-productive members of society," and "Those who can build, build. Those who can't, criticize.")
Although Jacob's Greenwich Village is most oft-referred to, Moses' creation of the odious Cross Bronx Expressway, which eviscerated the once-idyllic neighborhood of East Tremont (and thus created what is now known as the South Bronx), is never mentioned.
There are some undeniably catchy songs in BLDZR, particularly one where Jacobs (played by the fantastic Sara Jecko) sings about "the voice of the people," though too many instances of squarely-on-the-nose lyrics like, "He built so much, but now he's out of touch."
Interestingly, this isn't the only time the Moses v. Jacobs battle has been committed to a musically theatrical performance. The opera A Marvelous Order has been in the working stage for years, and looks set for a New York bow sometime later this year.