Trump Says Kasich Taking 'His' Votes, Should Drop Out, Documents Leaked About Off-Shore Accounts, Greece Deports Migrants to Turkey: A.M. Links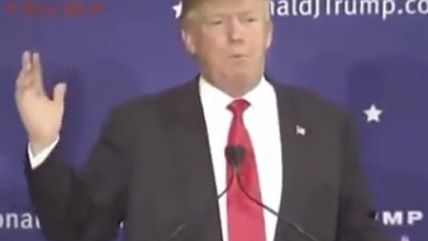 screencap

Donald Trump has moved on to calling for John Kasich to drop out of the Republican race for president. Trump complained that he'd "automatically win" if Kasich just quit. Wisconsin Republicans and Democrats vote tomorrow. House Speaker Paul Ryan, of Wisconsin, says he's "not running for president, period, end of story." Meanwhile, Bernie Sanders, who has supported murderous communist regimes around the world, accused Wisconsin's governor, Scott Walker, and his "right wing ideology" of killing people.

A Washington-based journalism group leaked information from a legal firm in Panama about the off-shore assets held by politicians as well as private citizens from several countries. The government of Great Britain has already demanded the data on assets o identify possible targets for prosecution.
Greece has deported the first batch of migrants to Turkey per a new European Union agreement with that country.
About 25 people were killed and dozens injured after a string of attacks in Iraq aimed at Shi'ite militias and government forces. The Islamic State (ISIS) claimed responsibility for several of the attacks.
At least 50 people died during flash floods in Pakistan.
A second Amtrak derailment in Philadelphia in the last year killed two people, both Amtrak employees working on track. Federal authorities are investigating.