Reason Weekly Contest: Comfort the Emory University Students
Last week's winners revealed.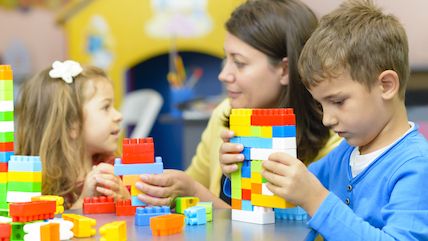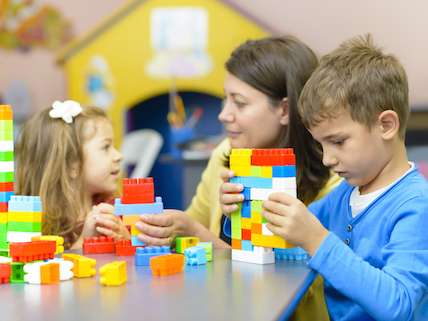 Welcome back to the Reason Weekly Contest! This week's prompt is:
Emory students demanded Pres. James Wagner respond to their pain and trauma upon seeing the words "Trump 2016" chalked around campus. Please compose the first line of what the President's letter should have said.
How to enter: Submissions should be e-mailed to contest@reason.com. Please include your name, city, and state. This week, kindly type "EMORY" in the subject line. Entries are due by 11 p.m. Eastern Time,Tuesday, March 29. Winners will appear on April 1—an important day in humor contests! In the case of identical or similar entries, the first one received gets credit. First prize is a one-year digital subscription to Reason magazine, plus bragging rights. While we appreciate kibbitzing in the comments below, you must email your answer to enter the contest. Feel free to enter more than once, and good luck!
And now for the results of last week's contest: Recently, a 4-year-old was recommended for a counter-terrorism program after he mispronounced "cucumber" and "cooker bomb." We asked you to come up with the next goofed up word or phrase that might get a kid reported to the authorities.
THE WINNER:
Student says "I really like Pamela's hair." Misheard as, "I brought enough peanuts to share!" -- Roger the Shrubber, Pittsburgh PA
SECOND PLACE:
"Mother wishes jihad more time." -- Robert Goodman, Bronx, NY
THIRD PLACE:
Superintendent, I assure you that my child meant that he had eaten a "raisin," not "ricin." – Tim, Mahwah, NJ
HONORABLE MENTIONS:
My sister's name is Mary Juanita. -- Joyce Farrell, Wautoma, WI
Kid is drawing and says, "I want a new color." Teacher hears "nuclear." --Dick Nimmons
We have a gay zebra! (Gazebo) -- Tim Whalen, Manassas, VA
AND FROM THE COMMENTS:
Boy says "Pokemon," teacher hears "Pop Tart gun."
Girl says "Barbie doll," teacher hears "barbiturate."
Kid says he had "a Sierra Mist" and is reported for harboring "a Terrorist."