This School Actually Handled Sexting Scandal the Right Way: No Teens Went to Jail.
It's possible to discourage inappropriate behavior without ruining lives.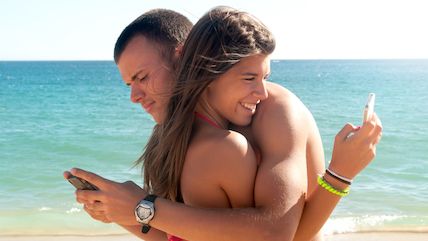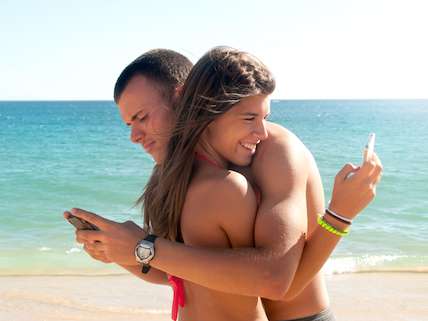 Note to schools: it is possible to discipline students for sending nude photos of each other without, you know, totally ruining their lives or subjecting them to national embarrassment. Consider the example being set by Southgate Anderson High School in Michigan: two students received a three-day suspension for sexting—after a parent raised concerns—and that was that.
According to The News-Herald, the school district only saw a need to punish the students at all because they had apparently sexted during school hours:
"Anything that disrupts are students in the classroom," she said. "Even if something happens outside of school, if it gets brought into the classroom we have to intervene."

In this case, the photos may or may not have been taken at school, but there were being shared during school hours.

Hainrihar said because of when the photos were being shared the two students were suspended.

"This was obviously causing a disruption," she said.
A full three-day suspension still seems a tad harsh to me, given that it isn't clear normal school business was impacted very much. It seems the sexting was very much a secret between the two students until the female's father found out about it and asked to search her locker for additional devices that may contain lewd images. Parents, of course, have the right to settle on any kind of punishment they want.
But what often happens in these cases is that the police become involved and the minor, private disciplinary matter gets escalated to criminal wrongdoing. In the name of protecting teens, the police charge teens with distributing child pornography—of themselves. This outcome is much worse for kids than the behavior it is supposed to be discouraging.
The school did call the police—a serious mistake—but no charges were brought against the kids. Why can't all sexting scandals be resolved in such a fashion?