The Catch Offers Visit to Another Corner of ShondaLand
Drama, sex, and intrigue. Check. Check. Check.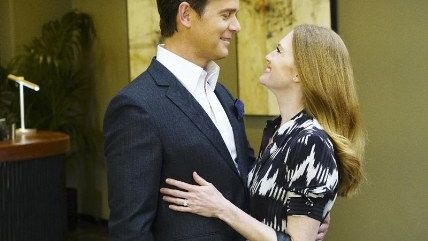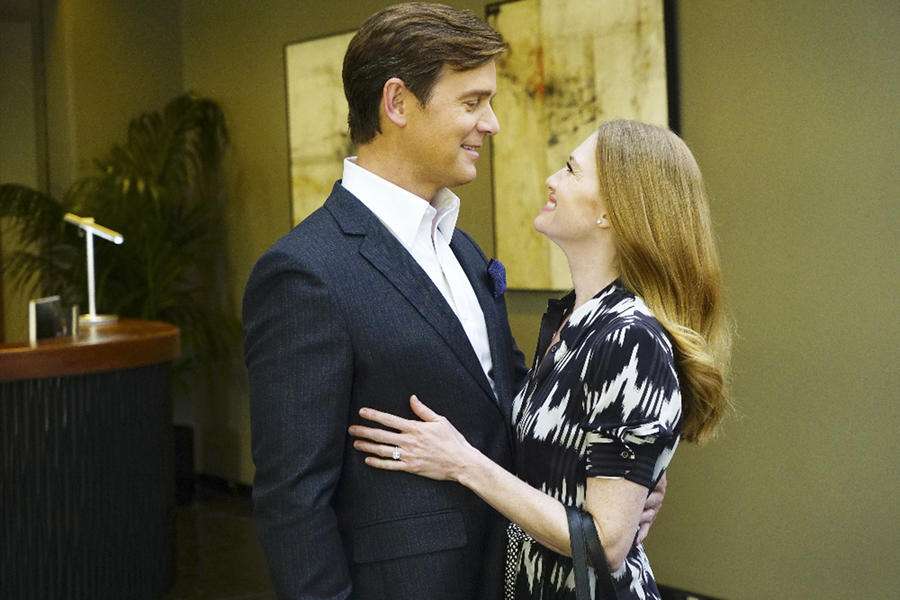 Heartbeat. NBC. Wednesday, March 23, 8 p.m.
The Catch. ABC. Thursday, March 24, 10 p.m.
We pause now for a collective shudder of relief to roll through America. Following the season finale of ABC's How to Get Away with Murder last week, it briefly appeared as if Thursday-night television viewers would have to go for an entire hour of prime time every week without watching a glossy Shonda Rhimes-produced drama. Happily, the video equivalent of methadone will not be necessary to ward off national withdrawal jitters. Rhimes' newest product, The Catch, is sliding right into the time slot, joining her medical soap Grey's Anatomy and the political thriller Scandal on ABC's seemingly inexorable march toward All Rhimes, All The Times.
It's tempting to mock any producer as prolific as Rhimes, who has created four hit NBC shows in a decade. But unlike CBS' Anthony Zuiker (the CSI maven) or NBC's Dick Wolfe (czar of the Law & Order empire), Rhimes doesn't stamp out endless cookie-cutter versions of a single show. Except for the Grey's Anatomy spinoff Private Practice, each of her dramas has been thematically different and character-driven. Yes, they're slick (nobody ever wrote a graduate thesis of Private Practice) but also a fairly entertaining mix of melodramatic intrigue, snappy dialogue and gauzy sex. In the Nielsen-centric world of television, that's a reasonable tradeoff; not every producer has to be David Lynch.
The Catch is a line drive blasted right out of Rhimes' wheelhouse, a caper-cum-romance drama about a slightly sleazy detective agency squaring off with a team of international con men. Mireille Enos plays Los Angeles investigator Alice Vaughan, whose specialty is protecting art dealers from thieves and hucksters.
But lately she's been on a losing streak at the hands of a clip artist who calls himself Mr. X. Using moles inside the companies, he's scammed her clients out of millions of dollars. And just when Vaughan thinks she's cornered Mr. X, he strikes again—directly at her. He turns out to be her suave fiance (Peter Krause, Parenthood), who jilts her and disappears with $1.4 million she's turned over to him as the down payment on their marital dream home.
Vowing vengeance and untroubled by legal niceties ("I'm not here to be the law, I'm here to help you when you break it," the firm's general counsel and lead hacker advises the team), Vaughan's investigators launch a sting-or-be-stung war of dirty tricks against Mr. X and his gang. Things get more complicated when an FBI agent (French television vet Jacky Ido) who has been tracking Mr. X across Europe joins the fray.
If you prefer your crime dramas from the To Catch a Thief corner of the genre, The Catch has much to recommend it, including clever plotting and an elegant, witty cast. Enos, a long way from the bipolar ragamuffin detective she played in The Killing, shows that she can rock an evening gown.
But there are also some Rhimes trademarks, irritating in varying degrees, from a surfeit of chick chat to the mandatory boinking-by-candlelight scenes. The most problematic is that, true to Rhimes' rom-com heart, the two protagonists remain hopelessly in love even as they jerk each other around and rip each other off. The Catch would be a far more interesting show (and probably more realistic) if Vaughan and Mr. X were fueled by psychotic rage rather than old Hallmark slogans. But then it wouldn't be a Shondra Rhimes show.
To see what a Rhimes show looks like without Rhimes, tune in to NBC's homicidally irritating Heartbeat. Though nominally based on the book Healing Hearts, the autobiography of heart surgeon Kathy Magliato, Heartbeat draws its real inspiration from Grey's Anatomy and Private Practice. (Executive producer Amy Brennemen was a member of the cast in each of them.) And it mainly goes to show that, in untalented hands, imitation is the sincerest form of character assassination.
Australian actress Melissa George (who did her own apprenticeship under Rhimes, playing a bisexual doctor for half a season of Grey's Anatomy) stars as the renamed Dr. Alex Panttiere, a cute little blonde button of a supergirl who performs heart surgeries in airplane aisles with a Chinese hairpin and a broken credit card. Also, she skips through hospital hallways in high heels, slaps high fives with nurses, is best friends with her gay ex-husband, and says stuff like, "I like long walks on the beach, hot bubble baths and the sound of cracking a patient's chest open like a lobster." If you haven't devoutly wished for her bloody disembowelment within the first five minutes of the pilot episode, there's something profoundly wrong with you. But don't worry, we can fix it with a hairpin and a broken credit card.