Romney Urges Cruz Vote, Paris Suspect Captured, Funny Common Core Math: P.M. Links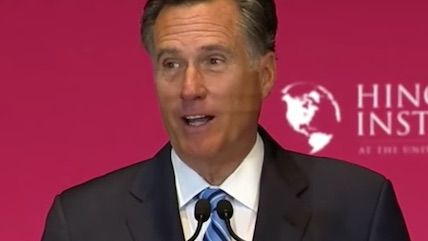 Youtube

Mitt Romney has declared his intention to vote for Sen. Ted Cruz in the Utah caucus. He says that Donald Trump must be stopped at all costs, and the best hope is an open convention.

Trade is becoming more popular among many Americans—just not among Republicans.
Eric Trump (son of the Donald) received a suspicious letter.
David Brooks goes full #NeverTrump.
Suspect in Paris attacks captured.
Your "lolnothingmatters" moment of the day: Trump adviser says riots aren't violence.