Suicide Bombers Target Nigerian Mosque, Merrick Garland Nominated to Supreme Court, Michelle Obama Says She's Not Running for President: P.M. Links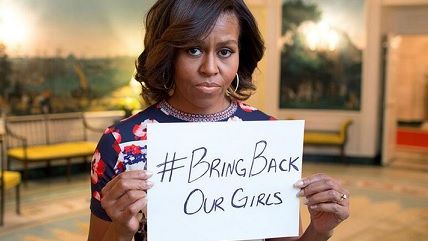 White House

Two female suicide bombers detonated themselves at a mosque in Nigeria, killing at least 22.

President Obama nominated Merrick Garland to the Supreme Court.
Speaking at SXSW, Michelle Obama said she wasn't going to run for president.
Apple filed a final brief before going to court next week to fight the FBI over iOS encryption.
The Federal Highway Administration is forcing Texas and several other states to adopt standard highway letters instead of Clearview, the font they use now.
The United States says it demands North Korea release an American student sentenced to 15 years hard labor for attempting to steal a propaganda poster.
Americans abroad can now enjoy products from Cuba without facing a potential 10 year prison sentence.