Trump, Cruz, Clinton Super Saturday Winners, North Korea Threatens 'Indiscriminate' Nuclear Strikes, Nancy Reagan Dies: A.M. Links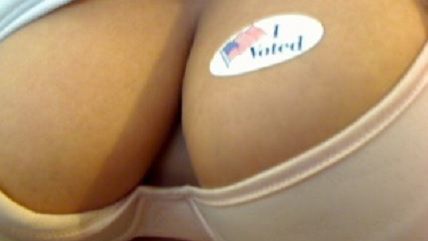 vixyview/flickr

On Super Saturday Donald Trump won in Kentucky and Louisiana, while Ted Cruz won in Kansas and Maine. Afterward, Trump called on Marco Rubio, who won in Puerto Rico on Sunday, to drop out of the race. Meanwhile Hillary Clinton and Bernie Sanders met for a Democratic debate in Flint.

Former Chicago Bears coach Mike Ditka said in a radio interview that Barack Obama was the worst president ever, and that he would probably vote for Donald Trump.
ISIS claimed responsibility for a suicide bombing south of Baghdad that killed at least 47.
North Korea threatened "indiscriminate" nuclear strikes against the United States and South Korea after the two countries launched joint military drills.
Whole Foods pulled pre-peeled oranges off their shelves after outrage on Twitter. Supporters of the product pointed out it made it easier for the disabled and elderly to consume oranges.
Maintenance workers in China found the corpse of a woman in a residential elevator they had shut down over a glitch a month earlier, and will face charges of involuntary manslaughter.
Nancy Reagan has died.
Season 3 of Rick and Morty will debut later this year and run for 14 episodes.