Obamacare: Rewarding States for ACA Exchange Failures?
More waste, more fraud, more abuse.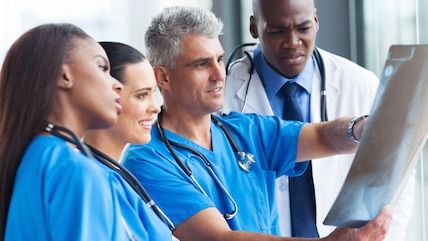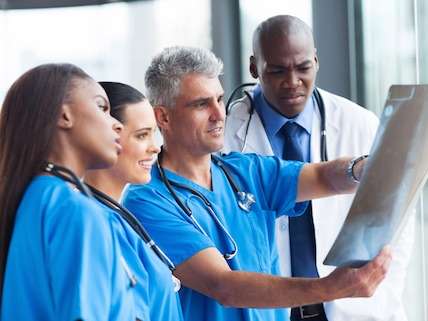 If you are tired of reading columns about Affordable Care Act failures, don't read any further. If you're not, please meet yet another example of how the shockingly incompetent government has wasted so much of our money in developing and administering services that are taken for granted in the private market—namely, the ACA exchanges.
The federal government spent an eye-popping $2.1 billion on 60 different contractors to build the HealthCare.gov boondoggle, and President Barack Obama's proposed budget calls for another $535 million to operate the exchange in fiscal 2017. Billions more has been sent to the states, which also failed in a similarly spectacular fashion to construct their own portals. A Government Accountability Office report found that even by September 2015, none of the 14 states that operate their own exchange had one that was fully functioning. This was despite the fact that $5.51 billion was funneled to the states to facilitate the portals' construction.
A number of exchanges have already failed outright, with perhaps the most notable being the implosion of Cover Oregon. The $300 million spent building Oregon's exchange made it the third-most expensive, behind New York and California, two far more populous states. Cover Oregon also infamously spent $21 million on folksy ads that were widely mocked on the Internet and late-night talk shows.
Unfortunately, it wasn't just those ads that turned out to be a joke. Then-Oregon Gov. John Kitzhaber, who has since resigned over his involvement in his fiancee's green energy scams, appointed a political hack with no expertise in either health care or information technology to oversee construction of the exchange. As questions grew and the project became a political liability, she simply scuttled the whole thing—effectively dumping the $300 million spent down the drain—and attempted to deflect blame by suing the contractor.
Other states took notice. After the failure of its own exchange, Maryland pursued its contractors to recoup some of the spent funds. A $45 million settlement was reached between the state and the company paid to oversee the exchange, Noridian Healthcare Services. Considering that Maryland spent none of its own money and relied exclusively on federal grants to build the exchange, one would assume that the whole settlement would be returned to us taxpayers or at least to the Department of the Treasury. Sadly, one would be wrong.
Indeed, the Centers for Medicare & Medicaid Services' acting administrator, Andy Slavitt, who is the president's nominee to permanently fill the position, let Maryland keep $13 million of the total settlement cash. Why? The state didn't spend any of its money, and it wasted much of taxpayers' cash to boot. A cash reward for this failed state-based exchange seems inappropriate.
As a former insurance industry executive who was exempted from the president's executive order forbidding appointees to work on issues related to a former employer for two years, Slavitt is already under heavy scrutiny. In a recent response letter to questions from Sen. John Cornyn, R-Texas, Slavitt promised that "the federal government will recover its fair portion" of funds granted to states that failed to establish exchanges. In other words, the $32 million he cites from the Maryland settlement represents the federal taxpayers' fair portion. Yet he is silent about what the remaining 30 percent of the settlement diverted to Maryland is for.
Unsurprisingly, some political analysts speculate that politics are at play there and that the money is a reward for going along with the president's signature legislation. That all states that agreed to implement their own exchange are Democratic and would most likely get their hands on some of that cash is just the cherry on top.
We will most likely continue to pick through the smoldering rubble of the Affordable Care Act for many years to come in search of lessons for future policymaking. One such lesson clearly should be that funneling large sums of federal money to state governments with limited oversight provides fertile ground for waste and political graft.
COPYRIGHT 2016 CREATORS.COM