Dave Navarro: "I Consider Myself Libertarian"
Jane's Addiction guitarist and Ink Master host reveals his political affiliation in succinct tweet.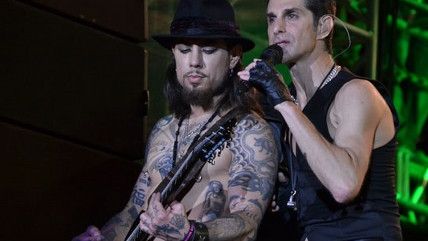 Tattoo afficiandos and 90s alternative rock enthusiasts rejoice, Jane's Addiction's enigmatic guitarist Dave Navarro has gone on the record, self-identifying as a Libertarian (he used the capital L) in a tweet earlier today. 
I consider myself Libertarian https://t.co/r2Hq4Pk3er

— Dave Navarro (@DaveNavarro) March 3, 2016
Navarro, who is also the host of the Spike TV show Ink Master, has rarely engaged directly in politics, and when he has it has been…confusing.
For instance, he performed at the 2012 Republican National Convention (an event that will forever be remembered for Clint Eastwood roasting an empty chair for ten minutes). Yet, less than three months later, Navarro tweeted on Election Day that he voted for President Obama.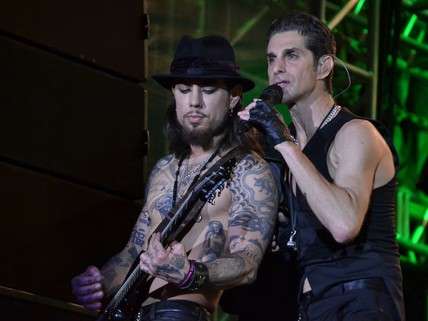 Navarro once told HuffPost Live that his favorite TV newser is Bill O'Reilly, whom he credited with helping him get a "broader, more well-rounded viewpoint" but added that much of the appeal was that "it's just a lot of fun to watch him get mad."
Reason Senior Editor and die-hard Jane's Addiction fan Brian Doherty wrote back in 2011 of Navarro's bandmate Perry Farrell's very un-rock-and-roll call for a government-music industry partnership, which Doherty took as a betrayal to fans of the band's "interestingly sophisticated libertarian rock tune" titled "1%." 
Watch video of the band perfoming "1%" below: