Oscars 2016: Who Should Win, and Who Will
Look back in anger.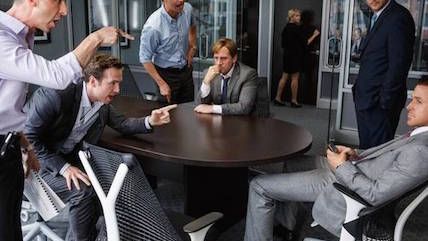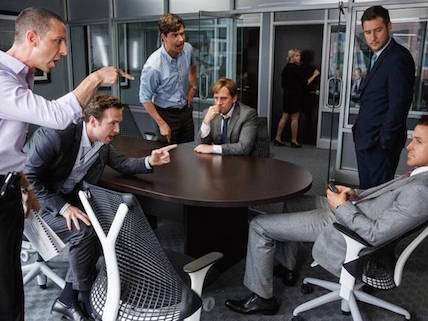 And the Oscar for indignation goes to…
Well, to whom might it not go this year? Partisans of F. Gary Gray's slam-bang gangsta-rap biopic Straight Outta Compton are steamed that the movie received only one Oscar nomination—for its writers, all four of whom are white. (Side-note: the movie's cinematographer, score composer, production designer, and editors are also white.) No nominations for director Gray, or for standout performances by Jason Mitchell or O'Shea Jackson Jr. (son of N.W.A. member Ice Cube). And this is a film that has grossed more than $200-million worldwide.
And what about Idris Elba's steely incarnation of a West African rebel commander in the harrowing Beasts of No Nation? No room for him in the Best Actor category, apparently. But then Jason Segel, who gave a career-high performance as author David Foster Wallace in The End of the Tour, was shut out, too, along with his movie.
As is usual, no female directors or their films were nominated this year, either. (Over the course of 87 years, only one woman has won a Best Director Oscar: Kathryn Bigelow, for The Hurt Locker.) This is particularly annoying now, because one of the best pictures of 2015—the exuberantly inventive Diary of a Teenage Girl—was a small-scale triumph for first-time writer-director Marielle Heller, and featured a firecracker performance by the young English actress Bel Powley, who was likewise ignored. Too bad the movie has only grossed about $2-million to date—Hollywood likes much larger numbers
The Academy of Motion Picture Arts and Sciences, stung by this year's barrage of nomination complaints, says it's busily inducting more female and minority filmmakers into its ranks, and is still working on its graybeard problem (a Washington Post estimate this week said the average AMPAS film-industry executive is about 65 years of age). Surely all will be just fine—or at least a little finer—by next year.
The films and filmmakers that did make the cut this year are a generally worthy bunch. Some seem like slam-dunk winners; others are in coin-toss territory. These are some of the major categories.
Best motion picture
The Big Short
Bridge of Spies
Brooklyn
Mad Max: Fury Road
The Martian
The Revenant
Room
Spotlight
Among the several films that deserve a place in this category, apart from The End of the Tour and The Diary of a Teenage Girl, are the haunting Ex Machina, by first-time director Alex Garland; Denis Villeneuve's drug-war thriller Sicario, which gave Benicio Del Toro one of his best recent roles; and Danny Boyle's highly stylish Steve Jobs. To make room for any of these pictures, I would have eliminated Bridge of Spies, which features an endearingly sly performance by Mark Rylance, but comes nowhere near Le Carré territory; however, it's a Spielberg picture, so exclusion in this category was never in the cards.
Spotlight, the story of a newspaper investigation of a pedophile-priest scandal, has been catnip for journalists, but it feels like TV to me. (For an infinitely more-gripping treatment of this subject, see Amy Berg's chilling 2006 documentary, Deliver Us from Evil.) George Miller's Mad Max: Fury Road might be a little too rock & roll for Academy voters; and while Alejandro González Iñárritu's The Revenant was certainly made under trying conditions, I'm not sure there should be an Oscar for that. I'm guessing Spotlight will be the winner on Sunday night; but it should be Adam McKay's The Big Short, an unexpectedly delirious take on the great financial meltdown of the mid-2000s.
Best director
The Big Short, Adam McKay
Mad Max: Fury Road, George Miller
The Revenant, Alejandro G. Iñárritu
Room, Lenny Abrahamson
Spotlight, Tom McCarthy
Iñárritu's and Miller's films are wonderfully well-made, and Abrahamson negotiated the claustrophobic setting of his story with uncommon skill (and the help of two fine performances). But McKay, operating way outside his usual comedy comfort zone, deserves this win.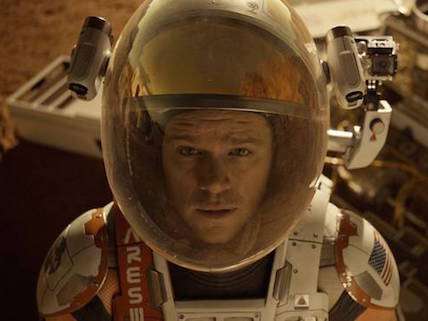 Best actor
Bryan Cranston, Trumbo
Matt Damon, The Martian
Leonardo DiCaprio, The Revenant
Michael Fassbender, Steve Jobs
Eddie Redmayne, The Danish Girl
DiCaprio's the favorite here, and will probably win; but he had a far better role in The Wolf of Wall Street. Redmayne, a little monotonous in The Danish Girl, was outshone by his costar, Alicia Vikander. Fassbender did a one-of-a-kind job in a tricky part (while looking nothing like Jobs), and I wish he or Damon could take this category.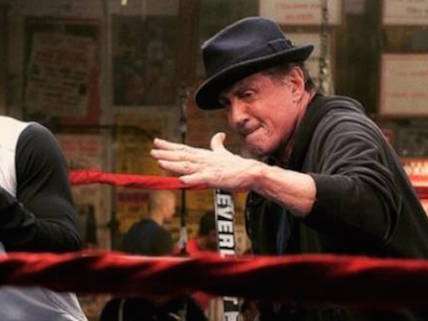 Best supporting actor
Christian Bale, The Big Short
Tom Hardy, The Revenant
Mark Ruffalo, Spotlight
Mark Rylance, Bridge of Spies
Sylvester Stallone, Creed
Any one of these actors would be a deserving winner—they were all exceptional. But I wouldn't be surprised if Stallone won, if only for sentimental reasons. Why not?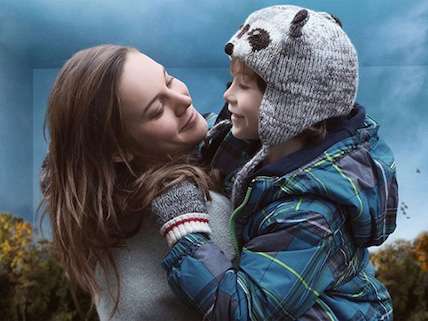 Best actress
Cate Blanchett, Carol
Brie Larson, Room
Jennifer Lawrence, Joy
Charlotte Rampling, 45 Years
Saoirse Ronan, Brooklyn
Another worthy group. It seems unfair that Charlize Theron isn't nominated here for Imperator Furiosa, the iconic character she created in Mad Max: Fury Road. Lawrence was very good in Joy, but not many people liked the movie; and I think Blanchett's film has lost whatever heat it once had. Nine-year-old Jacob Tremblay was a revelation in Room (unfortunately he's not nominated for Best Supporting Actor), but I'd bet that Larson, who was also exceedingly good, will be the winner.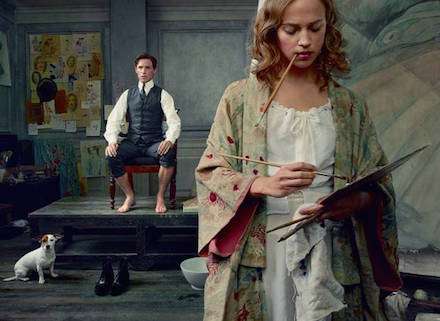 Best supporting actress
Jennifer Jason Leigh, The Hateful Eight
Rooney Mara, Carol
Rachel McAdams, Spotlight
Alicia Vikander, The Danish Girl
Kate Winslet, Steve Jobs
Leigh was the best thing in Tarantino's underwhelming film, but this contest comes down to Vikander, who was once again mesmerizing as the wife of a pioneering transsexual, and Winslet, whose frenzied exasperation as Steve Jobs' executive assistant fueled one of the best of her many great performances. I think Winslet will probably win, but am rooting for Vikander.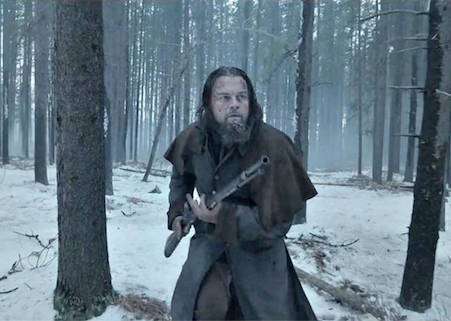 Best cinematography
Carol, Ed Lachman
The Hateful Eight, Robert Richardson
Mad Max: Fury Road, John Seale
The Revenant, Emmanuel Lubezki
Sicario, Roger Deakins
The 70mm hype for The Hateful Eight was bogus. Seale brought off some amazing action shots in the Miller film. But the winner here, I think, should be—for the third time in a row—Lubezki.
Best documentary feature
Amy, Asif Kapadia and James Gay-Rees
Cartel Land, Matthew Heineman and Tom Yellin
The Look of Silence, Joshua Oppenheimer and Signe Byrge Sørensen
What Happened, Miss Simone?, Liz Garbus, Amy Hobby and Justin Wilkes
Winter on Fire: Ukraine's Fight for Freedom, Evgeny Afineevsky and Den Tolmor
The Amy Winehouse and Nina Simone docs have fervid admirers, but I think the Oscar will probably go to the bullet-riddled Mexican-drug-war stunner, Cartel Land.
Best foreign-language film of the year
Embrace of the Serpent, Colombia
Mustang, France
Son of Saul, Hungary
Theeb, Jordan
A War, Denmark
Ciro Guerra's otherworldly Embrace of the Serpent, a story of colonial incursions on the natives of the Amazon forests, has stirred up some late-inning excitement; but Son of Saul, László Nemes' grimly compelling holocaust drama, is a Golden Globe winner, and seems likely to be the Academy's pick as well.
Original screenplay
Bridge of Spies, written by Matt Charman and Ethan Coen & Joel Coen
Ex Machina, written by Alex Garland
Inside Out, screenplay by Pete Docter, Meg LeFauve and Josh Cooley; original story by Pete Docter and Ronnie del Carmen
Spotlight, written by Josh Singer and Tom McCarthy
Straight Outta Compton, screenplay by Jonathan Herman and Andrea Berloff; story by S. Leigh Savidge & Alan Wenkus and Andrea Berloff
It would be nice to see Straight Outta Compton win on its lone nod, and I suppose Spotlight has a shot. But Ex Machina and the animated Inside Out really are original. The Garland movie's a way-outside possibility, but I think the Pixar film—a real gem—will take this category.
Best original song
Earned It, from Fifty Shades of Grey
Manta Ray, from Racing Extinction
Simple Song #3, from Youth
Til It Happens To You, from The Hunting Ground
Writing's on the Wall, from Spectre
Please God don't let it be the drippy Bond theme. Anything but that. Really: anything.