Chris Christie Throws His Weight Behind Donald Trump Campaign
Authoritarian governor endorses authoritarian candidate.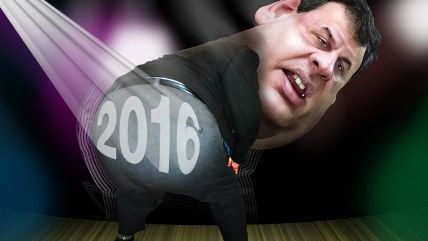 (DonkeyHotey / photo on flickr)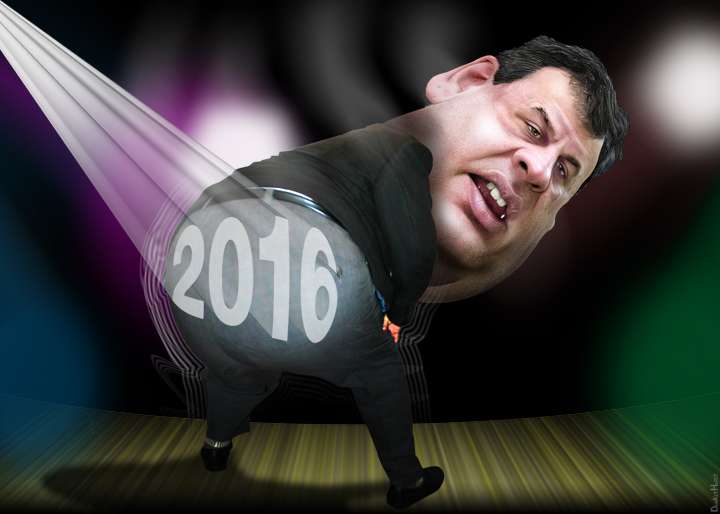 Sens. Marco Rubio and Ted Cruz went hard as hell against Donald Trump last night, calling him out for everything from hiring illegal immigrants to being sued over his "Trump University" real estate training programs. Rubio kept at it this morning, mocking Trump by reading his misspelled, mangled tweets out loud at a rally in Texas.
But never let it be said that Trump isn't a quick thinker. He came out with a press conference in Texas joined by New Jersey Gov. Chris Christie, whose own attempt to run for president ended in New Hampshire after he failed to catch fire with the electorate. He was there to endorse Trump for president:
"He's been my friend for many years, he's been a spectacular governor," said Mr. Trump, standing with Mr. Christie at a press conference in Fort Worth, Texas, for the announcement.

"I am proud to be here to endorse Donald Trump," said Mr. Christie, noting they have been friends for a decade.

Mr. Trump "will do exactly what needs to be done to make America a leader around the world again," said Mr. Christie.
Via The New York Times.
It probably shouldn't come as too much of a surprise, given that both men are bombastic authoritarians who think their charisma can paper over shortcomings of their policies (Christie was wrong, but we can't yet say the same for Trump). Christie's debate shtick was to look directly into the camera to seem more personable and to interrupt any actual discussion of policy by the candidates who were also senators to complain about them just "talking" about issues and not actually doing anything. The last thing he did of note in the race was to get Rubio some negative attention by pointing out Rubio's tendency to keep repeating talking points (which Rubio has clearly learned from and used it against Trump just last night).
For libertarian conservatives Christie has been a non-starter with terrible positions on surveillance, military intervention, and medical marijuana. He and Sen. Rand Paul attacked each other when the two men were on stage together.