Student Investigated for 'Triggering' Posters Files First Amendment Lawsuit
Censoring a free speech display at the University of South Carolina.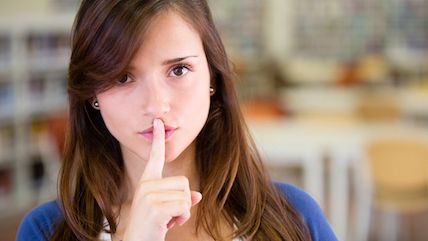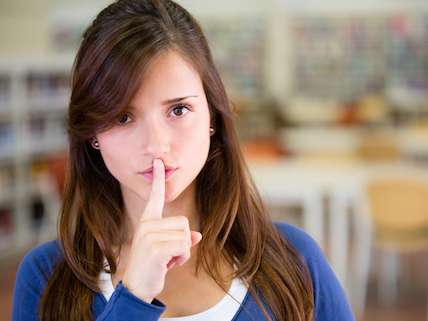 Libertarian students at the University of South Carolina are suing the institution for interrogating them over a free speech display. Other students accused them of posting "triggering" material, prompting a formal investigation.
Student Ross Abbott created an outdoor First Amendment display highlighting kinds of speech that had been subjected to censorship, according to the Foundation for Individual Rights in Education. Abbott even took the extra step of actually obtaining prior approval from administrators. But that did not stop several of his fellow students from filing complaints.
"What struck me most was the way one of the filers framed their grievance," Abbott told Reason. "It was from another student activist whose complaint was essentially that their organization constantly had to worry about campus censorship when they held or advertised events on campus and, therefore, that my group should too."
Even though administrators had approved the display, Abbott was still given official notice that he was being investigated for discrimination. He was eventually called before the Office of Equal Opportunity Programs and made to answer for each and every poster he had displayed. Thankfully, the matter was quietly dropped afterward.
But that's not quite good enough. Since the university did not respond to Abbott's request to have the complaint expunged from his academic record—and because USC gave no indication that it understood Abbott's speech was constitutionally protected—he has filed suit. The law firm of Davis Wright Tremaine is representing him.
Abbott's situation is a great example of how university "bias incident" reporting policies—which are ubiquitous—can have a censorious effect on free expression. It also shows how they can create a kind of race to the bottom, where everyone on campus feels entitled to snitch on each other because of compliance principles.
"I have hope that the propensity for students to endorse or even demand censorship that we're seeing at USC (and nationwide) is just a phase for my generation," said Abbott.