Students Won't Go To Jail for Fishing Knives, But Zero Tolerance Still Threatens Teen Boys
Sanity prevails for two Escondido high schoolers.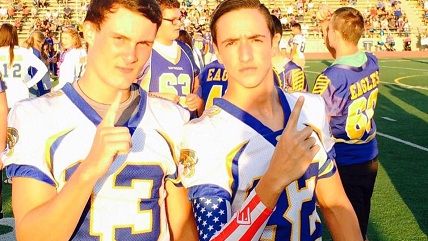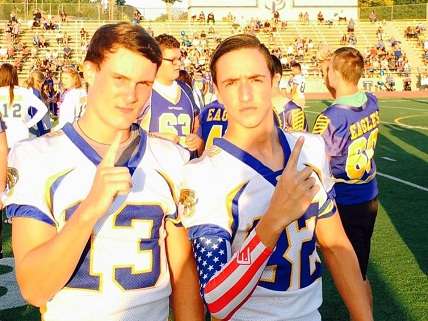 Two teenagers from Escondido, California, can breathe a sigh of relief after authorities decided not to charge them for leaving weapons—fishing knives—in their cars.
The young men, 18-year-old Brandon Cappelletti and 16-year-old Sam Serrato, can also return to classes. They will not be expelled.
In January, a random drug-dog search of the San Pasqual High School parking lot indicated that Serrato and Cappelletti's vehicles contained contraband. Cappelletti had left several small knives in his car after a weekend fishing trip. Serrato also had a knife—one he purchased for protection, with his parents' permission.
It's against the law to bring weapons onto school property—even unknowingly—and the boys should have been let off with warnings. Instead, school administrators removed the boys from school and called the police—subjecting them to criminal weapons charges. These actions imperiled Serrato's chances of scoring a much-needed athletic scholarship, and would have completely derailed Cappelletti's plan to join the Marines.
Their horrifying ordeal is now over: sanity, thankfully, trumped zero tolerance. According to 10news.com:
Lt. Ed Varso said the Escondido Police Department conducted a thorough review of the cases against Serrato and Cappelletti.
"Following the review, and based on the totality of the circumstances, the Escondido Police Department has decided to not submit the cases to the District Attorney's Office, or to the Juvenile Diversion Program," Varso said in a statement. "No charges will be pursued in the case."
This is the best possible outcome: Cappelletti and Serrato didn't deserve to have their lives ruined for harmless mistakes that threatened no one. Many other teens disciplined under ludicrous zero tolerance policies weren't so lucky.
It's against the law for students to leave fishing knives, Swiss Army knives, or pellet guns in the trunks of their cars. But every time I write about a story involving a kid facing arrest and expulsion for inadvertently violating one of these prohibitions, I receive a barrage of emails and Twitter messages from adults who claim wasn't always this way. Most boys, they tell me, carried pocketknives. They went hunting and fishing in the mornings, before classes. They belonged to archery clubs that would meet on school grounds. Their school facilities had smoking rooms.
Times have changed, and perhaps not for the better. Public schools became paranoid about mass shootings and stabbings, and took extraordinary measures to deter all activity tangentially associated with violence. In the process, they have criminalized what was once considered normal teenage boyhood, not so very long ago. It's not clear these policies make kids any safer—but they do make it more dangerous for young men to grow up the way their grandparents, parents, and slightly older cousins did.