New: The Democratic Debate in 90 Seconds: Bernie Sanders vs. Hillary Clinton
From Kissinger slams to fights over Iraq War to factory jobs and the women's vote, it's all here, real quick.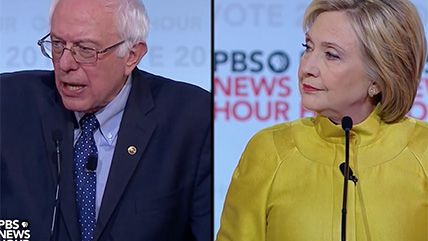 Here's everything you need to know from last night's Democratic debate between Hillary Clinton and Bernie Sanders in just 90 seconds.
Click above to watch or below for more links and text.