The Lies of UVA's Jackie: Read All the Catfishing Texts She Sent Her Crush
The fictitious Haven Monahan led a colorful life.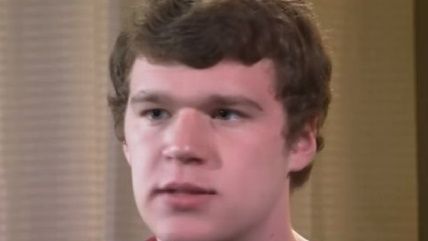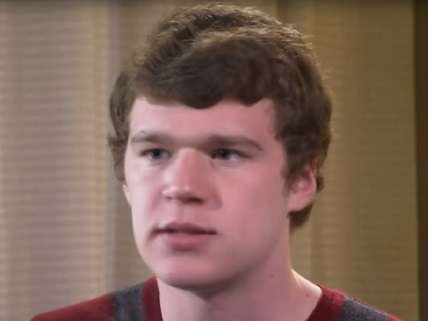 It's already well established that the lies of "Jackie"—the false accuser at the center of Rolling Stone's gang rape hoax—grew out of her efforts to catfish Ryan Duffin, a boy she had a crush on. Recently released text messages between the two don't add much new information, but they continue to confirm the almost unfathomable level of deliberate deception to which Jackie resorted.
The texts were released by a local news station, CBS 6. They comprise messages exchanged between Duffin and "Haven Monahan," a presumed alias of Jackie's. Haven pretended to have a romantic interest in Jackie as a means of gauging Duffin's level of interest. Duffin, for his part, at first pretended to be a girl in Haven's class—he was on orders from Jackie to find out whether Haven liked her. Eventually, Duffin admitted to Haven that he was the male friend whom Jackie likes—something Haven, who is actually Jackie, already knows—and Haven pretends to be furious.
There are 22 pages of texts spanning from September 5, 2012 until October 7, 2012.
Some other interesting highlights:
Jackie's Haven frequently uses coarse language, referring to the person Jackie likes as "the faggot first year."
Other lies quickly take shape. Haven claims that Jackie is ill and frequently hospitalized. He eventually claims he met her in the hospital.
Jackie's penchant for crying wolf is also evident. Haven claims he doesn't know where Jackie is, that she was last seen with another male, and tells Duffin that he intends to call the police. Duffin rejects his concerns.
On October 7, Duffin finally appears to catch on to the act, and demands to speak to Haven over the phone. Haven, for his part ("his"), already seems to be spinning the rape lie. He alludes to something bad happening between them, refuses to talk about her, and claims that he has agreed not to contact her. He accuses Duffin of working for the University of Virginia and acts like he is afraid of getting in trouble for misbehavior.
Duffin remains polite—almost to a fault—throughout. They have no further contact after October 7.
The texts have emerged as part of UVA Dean of Students Nicole Eramo's lawsuit against Rolling Stone.
Updated at 1:00 p.m. on February 11: The original image accompanying this article depicted Alex Stone, a different friend of Jackie's. The image has been changed, and now depicts Ryan Duffin.