Free-Market Education Radical Andrew J. Coulson, RIP
Author and Cato scholar wrote path-breaking book Market Education: The Unknown History.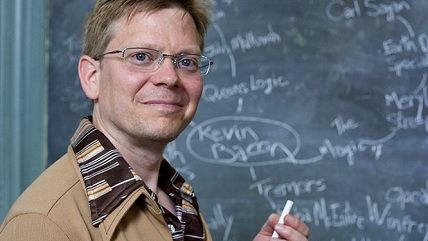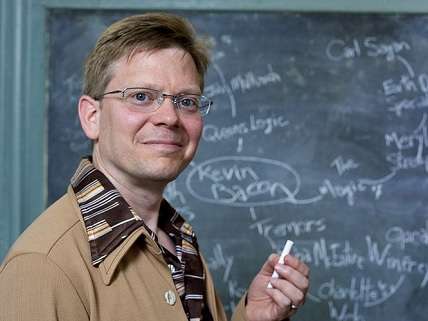 I'm sorry to share news of the death of Andrew J.Coulson, the Cato Institute scholar whose 1999 book, Market Education: The Unknown History, is essential reading for anyone interested in education reform, school choice, and human flourishing.
From a posting yesterday by his wife to his Facebook page:
This is Andrew's wife Kay. Andrew passed-away early this morning after a 15-month battle with brain cancer. He specifically requested a celebratory wake rather than a funeral or memorial service, which we will be holding in the next couple of months when "celebratory" seems possible.
Throughout his illness, Andrew radiated the same cheer and optimism he brought to his work and the cause of creating more and different ways for kids (and all of us) to learn and engage the world. For more on his work, go to his biography page at the Cato Institute, where he was a senior fellow in education policy.
Milton Friedman wrote of Market Education: "Encyclopedic in its coverage of the arguments for and against alternative modes of organizing schooling, readers will find this excellent book instructive whether they agree or disagree with his conclusion." That captures Andrew's intellectual contribution and his personality. He was provocative, learned, and engaging (even or especially to those with whom he disagreed). At the core of Andrew's reform ideas were two basic concept. First, education has always been far more varied in its forms than we've come to appreciate and second, that parental and student choice should be front and center in all discussions. It's a testament to his influence that each of these insights is becoming more popular and influential with every passing year. They allow us to create more varied and individualized forms of education while also minimizing social conflicts and anxieties over learning.
Lisa Snell, Reason's director of education policy, sums it up:
It was my great fortune to work in education policy with Andrew toward a better education for all kids and to know he always held the line and set the pace for true markets in education. Market Education: The Unknown History is the book I tell everyone interested in education to start with.
Reason extends condolences to his family, loved ones, and colleagues. We will always have a deep appreciation for the way his scholarship, collegiality, and good humor (read his Facebook feed, which is full of cheer even as he knew he was facing death) will continue to inspire us.
Here's a 2011 interview Reason TV did with Andrew about expanding school choice through tax credits: