Bill Clinton Attacks Bernie Sanders on Campaign Trail, Star Wars Movie Hits $2 Billion, Broncos Defeat Panthers: A.M. Links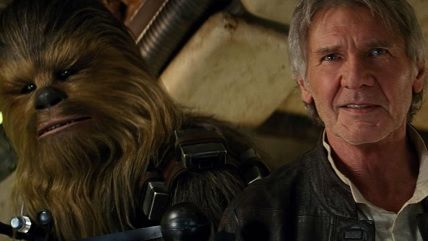 "Star Wars"/Disney

Bill Clinton launched an attack on Bernie Sanders during a campaign stop in New Hampshire, calling his plans disconnected from reality and his campaign a dishonest one.

Security services in Russia say they have arrested seven people on suspicion of plotting a terrorist attack.
The new Star Wars movie hit the $2 billion mark worldwide.
Apollo 14 astronaut Edgar Mitchell died aged 85.
The Denver Broncos defeated the Carolina Panthers 24-10 in Super Bowl 50.
A leopard wandered into a school in southern India, injuring three before it was caught.