The Volokh Conspiracy
Mostly law professors | Sometimes contrarian | Often libertarian | Always independent
'[Jeff] Spicoli understands the United States Constitution better than [Sean] Penn'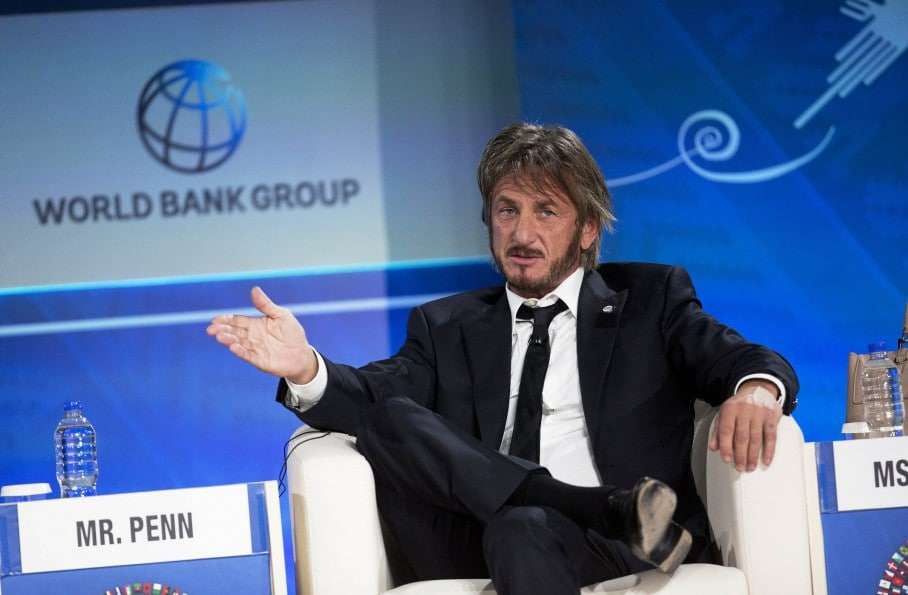 Sean Penn sued Lee Daniels, the creator of "Empire," last September; here's a quick summary, from Justin Wm. Moyer (The Post's Morning Mix):
[A] $10 million defamation lawsuit filed by Sean Penn … took strident exception to recent comments by "Empire" creator Lee Daniels about the veteran 55-year-old actor's alleged history of domestic abuse.

Daniels was defending "Empire" star Terrence Howard—who has faced allegations of domestic abuse and admitted he once "slapped" his wife—when he took a swipe at Penn.

Terrence "ain't done nothing different than Marlon Brando or Sean Penn, and all of a sudden he's some f-in' demon," Daniels told the Hollywood Reporter. "That's a sign of the time, of race, of where we are right now in America."

Penn was unhappy with the comparison. Howard has been arrested a number of times and pleaded guilty to disorderly conduct. Penn, the suit said, had not.

"Daniels falsely equates Penn with Howard," the suit read, "even though, while he has certainly had several brushes with the law, Penn (unlike Howard) has never been arrested, much less convicted, for domestic violence, as his ex-wives (including Madonna) would confirm and attest."
Now here's a passage from Daniels's motion to dismiss:
Penn sues over an opinion that dared to invoke his name…. [D]ismissal is required because the core of the complaint—that Daniels wronged Penn by falsely comparing Penn to someone else—is constitutionally (to quote Penn's iconic movie character Jeff Spicoli) "bogus."

[Footnote: Spicoli understands the United States Constitution better than Penn. For his final, oral exam in high school history class, surfer-dude Spicoli expounds upon the intent of America's founding fathers: "What Jefferson was saying was, 'Hey! You know. We left this England place because it was bogus. So if we don't get some cool rules ourselves—Pronto!—we'll just be bogus, too. Okay?'" Fast Times at Ridgemont High (1982). To avoid being bogus, Jefferson and his contemporaries adopted the First Amendment, cherished protector of honest opinions and vigilant striker of lawsuits brought to punish and deter such opinions. This "cool rule" animates the California and New York laws that mandate dismissal of Penn's bogus claims.]
Not sure how effective the argument is, but it is funny.
The substantive argument in the motion is chiefly that 1) Penn is a public figure, 2) Penn must therefore prove that Daniels knew that his implication about Penn—that Penn has a history of domestic abuse—was false or likely false, and 3) there's no reason to think that Daniels knew this, given the many media accounts of Penn's alleged physical attacks on Madonna. That sounds like a pretty strong defense to me, though I look forward to reading Penn's response.
Special bonus: The motion argues that Madonna's written declaration that Penn actually hadn't abused her is irrelevant to the key legal question of what Daniels knew when he made his statement (the issue that libel law misleadingly labels "actual malice"). The motion therefore says that the declaration "is immaterial to the issue of actual malice" and labels it … "Immaterial Girl's Declaration."
Thanks to the Media Law Research Center MediaLawDaily and Entertainment Tonight (Sophie Schillaci) for the pointer.