Republicans Vow to Hunt Down Flint Emergency Manager Responsible for 'Government-Made Catastrophe'
Republicans vow to hunt down the emergency financial manager.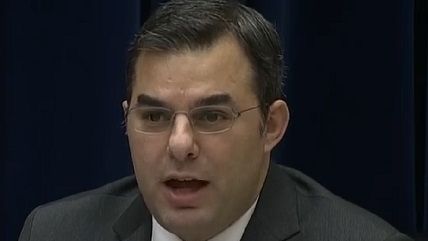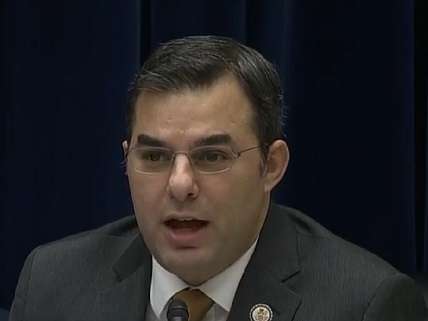 At a congressional hearing on the Flint water crisis, Republican Rep, Jason Chaffetz vowed to "hunt down" emergency manager Darnell Earley and drag him to Washington, D.C., to explain why he did nothing while citizens drank poisoned water for months.
"We're calling on the U.S. Marshals to hunt him down and give him that subpoena," said Chaffetz.
Rep. Justin Amash was equally critical of Earley, as well as the emergency financial manager law—which allowed Republican Gov. Rick Snyder to install unelected administrators in positions of extreme power in failing cities like Flint.
"It's outrageous that this sort of government-mad catastrophe would happen anywhere in the United States," said Amash, who maintained that the state of Michigan and not the federal government should cough up the money to fix the problem.
Two bureaucrats testified at the hearing: Keith Creagh, the new head of the Michigan Department of Environmental Quality, and the EPA's Joel Beauvais, who blamed each other's agencies for myriad failures that created the disaster. LeeAnne Walters, a former resident of Flint, and Marc Edwards, a Virginia Tech engineering professor who helped uncover the truth about Flint's water, also testified.
Edwards was unfailingly critical of the manner in which the government oversaw the crisis. He repeatedly claimed that the DEQ and EPA simply refused to follow the law and obey their own standards, and are directly responsible for the damage they caused.
Edwards expanded on those thoughts in a recent interview with The Chronicle of Higher Education in which he accused government agencies of stifling dissent. Scientists and experts have every incentive not to criticize the government, he said, because they rely on government funding for their research:
In Flint the agencies paid to protect these people weren't solving the problem. They were the problem. What faculty person out there is going to take on their state, the Michigan Department of Environmental Quality, and the U.S. Environmental Protection Agency?

I don't blame anyone, because I know the culture of academia. You are your funding network as a professor. You can destroy that network that took you 25 years to build with one word. I've done it. When was the last time you heard anyone in academia publicly criticize a funding agency, no matter how outrageous their behavior? We just don't do these things.

If an environmental injustice is occurring, someone in a government agency is not doing their job. Everyone we wanted to partner said, Well, this sounds really cool, but we want to work with the government. We want to work with the city. And I'm like, You're living in a fantasy land, because these people are the problem.
In summary, Flint's environmental regulators were asleep at the wheel, but nobody wanted to call them out, because bad things happen to people who criticize the government. The horribly mismanaged water system was the result of government planning born of economic ignorance. So far, relief has come in the form of private corporations donating millions of bottles of water.
Has there ever been a more compelling case for privatization of publicly-run government services?