Anti-Israel Students Want to Ban Ben & Jerry's Ice Cream, a Tool of Their Oppression
It never ends.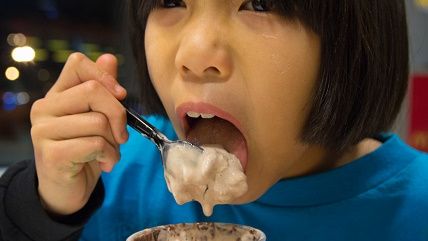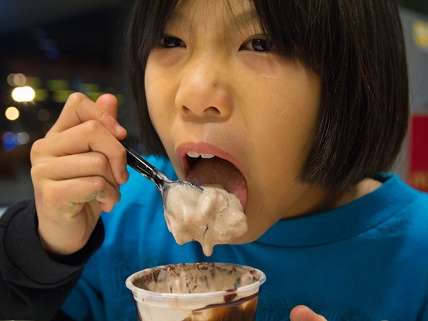 Students at Vassar College have struck a critical blow against the Israeli occupation of Palestinian: they signed a resolution calling on the college to divest from Ben & Jerry's ice cream. Without a doubt, the hour of Palestinian liberation has finally arrived.
You see, Ben & Jerry's—despite having very liberal politics—is actually in cahoots with the Zionists, according to the various Vassar student groups who signed the resolution:
BEN & JERRY'S has a long-standing contractual relationship with an Israeli franchise that manufactures ice cream in Israel proper and sells it in Israeli settlements in the occupied West Bank and East Jerusalem. Despite the company's Social Mission and history of supporting progressive causes, Ben & Jerry's continues to tie its franchise to these illegal settlements. In short, while apartheid ensues in historic Palestine, Ben & Jerry's "peace & love" ice cream continues to pass through Israeli checkpoints, and be transported on Jewish-only roads to be sold in Jewish-only settlements.
Ben & Jerry's disputes this characterization of its relationship with the state of Israel. According to Campus Reform:
However, Ben & Jerry's published a statement in 2015 in response to earlier attacks, claiming it had "no economic interest in the occupied territories." In fact, the company denied accusations that it operated business facilities in occupied territories at all.

"The manufacturing facility and two scoop shops are located outside the occupied territories, just south of Tel Aviv," the 2015 statement said, contradicting VBDSC's accusations.
The resolution calls on Vassar to disallow students from consuming Ben & Jerry's during official functions. I scream, you scream, we all scream because it never stops.