Snow Expected for Iowa Caucuses, Iran Awards Medals Over Captured US Soldiers, Israel Permits Non-Orthodox Jews to Pray at Western Wall: A.M. Links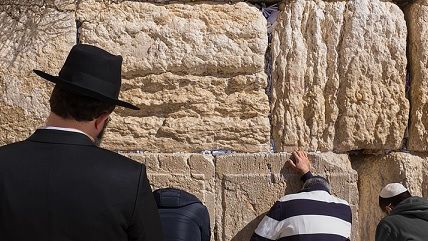 (Ilirjan Rrumbullaku/flickr)
Ilirjan Rrumbullaku

Snow is expected tonight for the Iowa caucuses.

Super PACs in support of Jeb Bush raised a lot less money in the last quarter of 2015.
Thousands of people in San Diego were without power and at least one person is dead after a Pacific storm hit southern California.
ISIS claimed responsibility for bombings in Damascus that killed at least 45 while John Kerry was in Geneva calling for peace in Syria. Meanwhile in Kabul, at least nine people were killed in a suicide bombing.
Iran awarded medals to the navy commanders responsible for capturing U.S. sailors who strayed into its territorial waters last month.
Burma's newly elected parliament convened for the first time, with former political prisoner Aung San Suu Kyi heading the largest party.
The government of Israel will open up the Western Wall to prayer by non-Orthodox Jews.