Lexington Mayor Challenging Rand Paul's Senate Seat in Kentucky
A Democrat is running as a businessman, pension reformer (also: openly gay).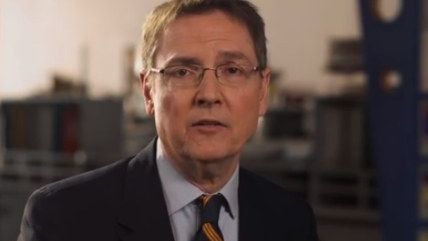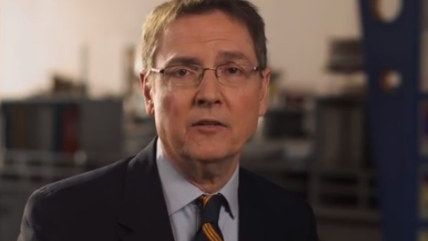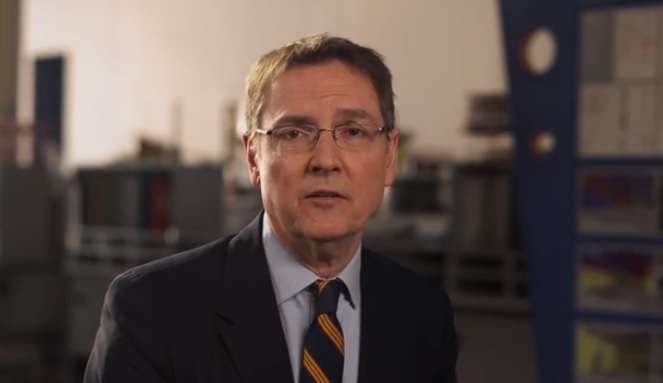 Jim Gray, Democratic mayor of Lexington, Kentucky, the second largest city in the state (population: 308,000) has formally filed today to challenge Sen. Rand Paul for his Senate seat. The filing deadline is this afternoon, but according to WKYT in Kentucky, he was considered to be a likely challenger for a while.
Indeed, his campaign site is already up and running and features a short video. He's promoting his history as a mayor as a plus:
Under Jim's leadership Lexington is on the right track. Today Lexington is healthier than ever with a balanced budget. Lexington has been able to make investments in the future, investments that make a difference in the lives of people who live and work in Lexington. Critical needs like police and fire protection, increased funds for those who need help, and strengthening Lexington's social service safety net as funding from Washington and Frankfort shrinks. Investments in infrastructure needs like roads, sidewalks, trails and bike lanes. Investments that pay dividends.

When Jim took office, unemployment stood at 8.4% in Lexington. Today unemployment is historically low after 15,000 new jobs have been created since Gray took office. The result: Lexington is an economic engine for the state – creating a third of the new businesses in Kentucky since the low point of the Great Recession. And more importantly, since that time, Lexington workers are earning 13.5% more on average.
Is there anything about him at all of interest to libertarians? He's actually a pension reformer who has managed to scale back unfunded public employee pension liabilities in Lexington. While he didn't go so far as to push public employees into non-pension retirement savings programs that don't leave taxpayers on the hook for future obligations, he did hammer out an agreement where city employees would pay more into their own pensions, get smaller cost-of-living adjustments, and new employees would have to work five additional years before being able to retire with full benefits.
His background is in construction and design of large-scale manufacturing and retail buildings for a company created by his family. He's also the first openly gay mayor in Kentucky, but doesn't think there will be much emphasis on his sexual orientation in the race, even given the recent Kim Davis flare up.
His initial campaign video doesn't exactly say much particularly specific and his criticism of Paul is vague. He says Paul "offers ideas that will weaken our country at home and abroad," without indicating which ideas he's referring to and that Paul "puts himself and his own ambitions above Kentucky," likely referring to Paul hanging on to his Senate seat while running for president.
Kentucky's Republican Party does not appear terribly intimidated. Recall that Kentucky just elected Republican Matt Bevin in November as governor over the state's Democratic attorney general. From the Lexington Herald-Leader:
Greg Blair, a spokesman for the National Republican Senatorial Committee, quickly released a statement Tuesday morning that said Gray "will be sunk by Obamacare, the war on coal and the rest of Barack Obama's toxic agenda."

"Since their most recent wipe out in November, Democrats have been desperate to find a warm body to run for Kentucky's U.S. Senate seat," Blair said. "Just hours before the filing deadline, they finally convinced Jim Gray to take one for the team."

Any statewide candidate who aligns with Democrats "has already suffered irreparable damage in the Bluegrass State," he said.
Paul's campaign itself responded by talking about Paul's accomplishments and fighting against Obama's "agenda of government overreach and job-killing policies. Read more here.