Ammon Bundy Arrested; Shots Fired; One Dead (UPDATED)
Details vague; passive voice deployed.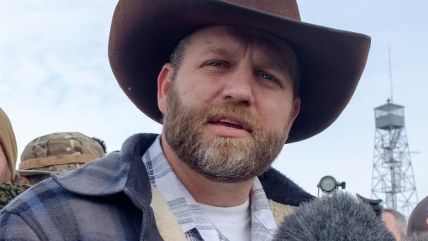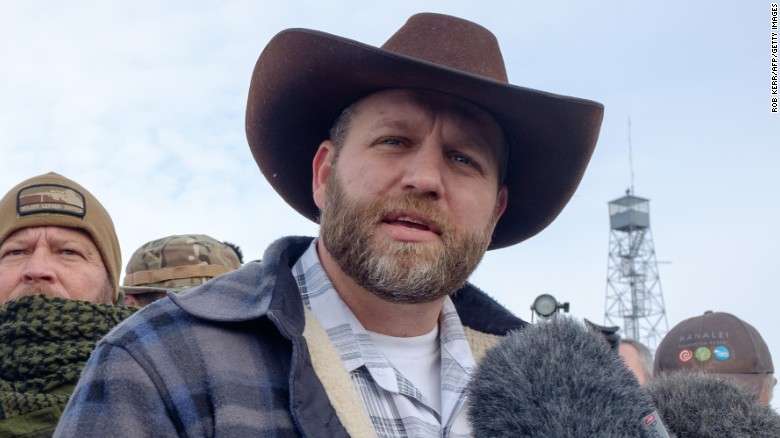 Details are still sketchy, but given the that the news cycle is once again all about Donald Trump, it's worth putting out now so it doesn't get lost. From CNN:
Federal authorities arrested Ammon Bundy, the leader of a group of protesters occupying a federal wildlife refuge in Oregon, during a traffic stop Tuesday, a law enforcement official told CNN.

Up to eight of Bundy's followers were detained, the source said.

Shots were fired after authorities made the stop, according to the source. It's not clear who fired first.
A nearby hospital is on lockdown and a helicopter was deployed out to the scene, but it's still not clear whether anybody was actually shot, hence the passive voice.
Previous Reason coverage about the situation in Oregon here.
UPDATE: One person is dead. Here's a release put out by the FBI as passed along by a reporter (Click to read):

UPDATE: Here's some thorough reporting from the scene from The Oregonian. (Hat tip to Crusty Juggler)
UPDATE: Again from The Oregonian, here is one account of the shooting allegedly passed along by Ammon Bundy himself:
The identity of the person killed in the shootout was not released by authorities, but the daughter of Robert "LaVoy" Finicum, 55, of Arizona, said her father was to be part of the entourage going to John Day.

Nevada Assemblywoman Michele Fiore said that Ammon Bundy called his wife Lisa Bundy from the back of a police car on Tuesday night.

Fiore, a vocal supporter of the Bunday family, said that Ammon Bundy told his wife that Finicum was cooperating with police and had put his hands up. Then, Fiore said, Bundy told his wife that he watched police shoot Finicum three times. She said that Ammon Bundy also said Finicum was on the ground when he was shot.