This Teen Boy Rescued a Classmate Who Couldn't Breathe. His School Suspended Him.
No good dead goes unpunished by school officials.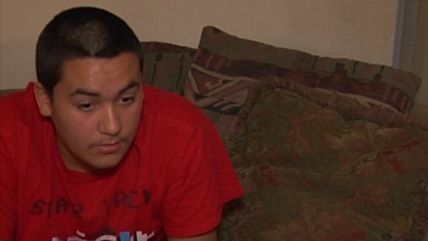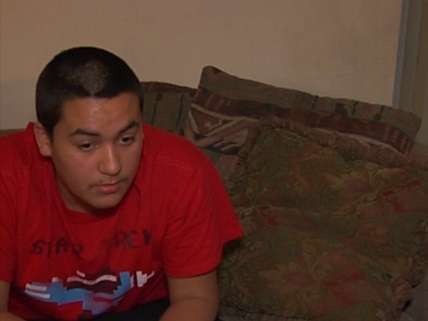 A Texas public school suspended an eighth grader for two days after he committed the unspeakable crime of escorting an asthmatic classmate to the nurse's office.
He performed these actions in defiance of his teacher, who ordered everyone in the class to stay put as the female student struggled to breathe.
According to KCENtv.com., 15-year-old Anthony Ruelas of Gateway Middle School noticed his classmate "gagging and wheezing" for several minutes during class last week. The teacher handled the situation by sending an email to the school nurse and instructing the rest of the class to await further instructions.
Ruelas decided to violate these orders. According to the teacher's write-up of the incident:
"During 5th period another student complained that she couldn't breathe and was having an asthma attack. As I waited for a response from the nurse the student fell out of her chair to the floor. Anthony proceeded to go over and pick her up, saying 'f—k that we ain't got time to wait for no email from the nurse.' He walks out of class and carries the other student to the nurse."
Ruelas' efforts earned him a two-day suspension, though the classmate he aided was grateful for the help.
I suppose he got off easy. Another Texas teenager received a full 30-day suspension for offering her inhaler to a friend who was having trouble catching her breath. Administrators accused her of "sharing a controlled substance."
In public schools, pointless rules trump innocent intentions every time.