No, Eminent Domain Is Not an 'Obscure Legal Issue'
Credit Trump with bringing a common state and local flashpoint issue into the primaries.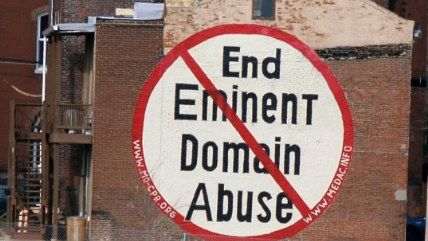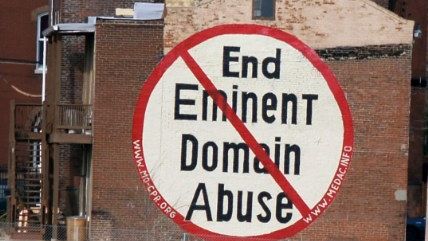 (paparutzi / photo on flickr)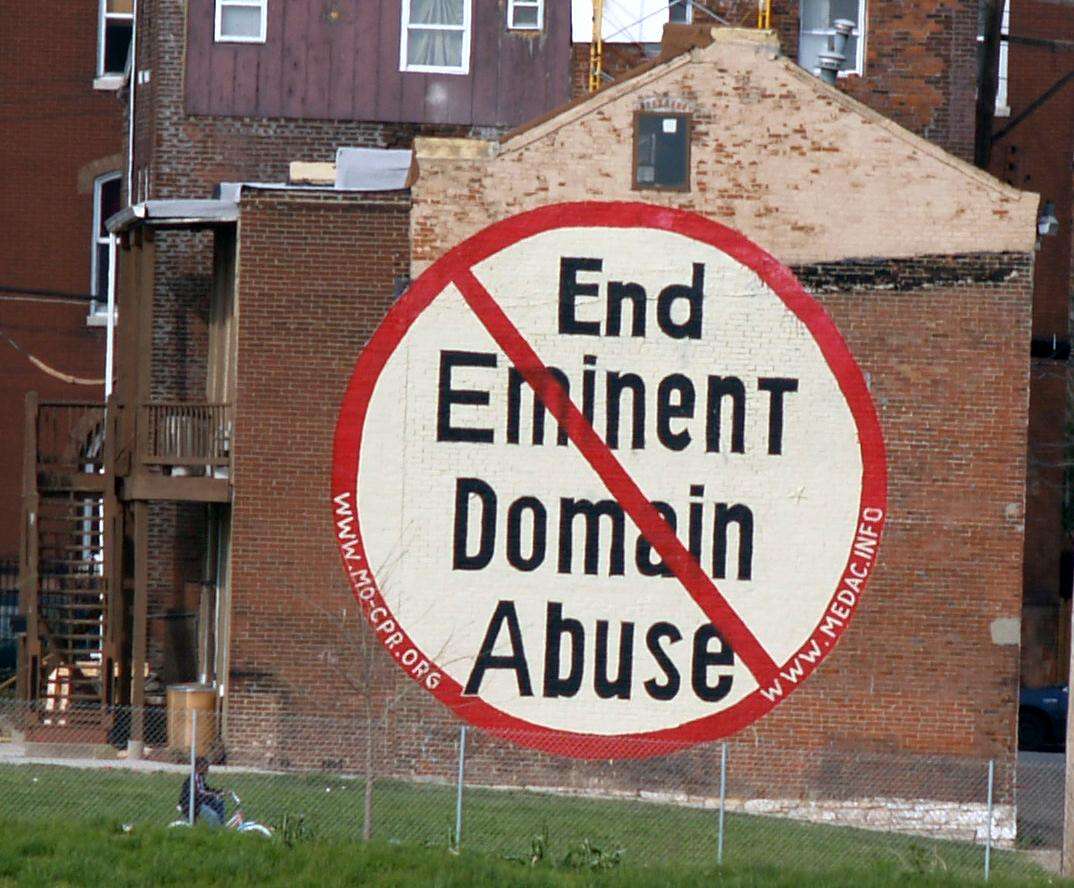 In the era of media "clickbait" it's probably pointless and self-defeating to get worked up over a headline, but nevertheless consider this from the Washington Post: "How an obscure legal issue found its way into the GOP race."
The "obscure legal issue" referenced here is eminent domain, the government authority to take private property for public use, authorized by that ancient, yellowing document known as the Bill of Rights of the United States Constitution.
To be fair to journalist Katie Zezima, she never describes it as "obscure" in her reporting, but does accurately describe it as "complicated." And her reporting is useful and relevant, so I don't want to be too critical. But that headline, man.
Eminent domain is not an obscure issue unless you've never had to pay any attention to municipal government, where it comes up frequently. What is unusual, though, is that it is indeed an issue being raised in the primary race for a federal election, where there typically isn't much consideration of the tool.
That's because to the extent that eminent domain powers are abused for the benefit of private developers, it happens on the state or municipal level. It just so happens that we have a private developer running for president. Donald Trump has famously attempted to take advantage of eminent domain to seize private property to expand his hotel and casino in New Jersey. Sens. Ted Cruz and Rand Paul are going after Trump for this not-very-conservative-at-all position on property rights. Zezima notes:
The topic could resonate in the first voting states of New Hampshire and Iowa, where companies have run into stiff opposition after floating the idea of using eminent domain for pipelines or other projects. Eminent domain is a particularly hot issue for many conservative and libertarian-leaning voters, who want to limit the power of government to encroach on personal property. …

In recent days, Cruz released an attack ad detailing how Trump and the local government tried to use eminent domain to force an Atlantic City widow out of the home she owned for decades so that he could use the land for a casino parking lot.

Eminent domain, Cruz's ad states, is a "fancy term for politicians seizing private property to enroll the fat cats who bankroll them. Like Trump." Then it cuts to a clip of Trump saying that eminent domain is "wonderful."
Trump defended eminent domain on Meet the Press, stating that it's necessary for infrastructure projects like roads and schools. But, of course, that's dodging the actual issue, which is using eminent domain to transfer property to people like Trump for private development projects. That was the debate at the heart of Kelo v. City of New London, an extremely controversial 2005 Supreme Court decision allowing for eminent domain transfers of land to private developers that can hardly be called obscure. It resulted in several states passing their own laws setting rules to prohibit or restrict the use of eminent domain authorities to seize property from citizens for private use.
But keep in mind, conservatives haven't exactly been purists on the use of eminent domain either. Zezima notes that there are concerns in Iowa over the use of eminent domain to grab land to accommodate privately owned pipelines. Remember how much Republicans want The Keystone XL Pipeline built? Trump told a crowd in Iowa on Sunday that if they want that pipeline, they have to embrace eminent domain. It's kind of tough to argue that Trump isn't a "conservative" for his eminent domain position without explaining why some types of private development should have access to its benefits, but not others.
We've written extensively about eminent domain (and the abuse of it) here at Reason. Read more here.