Las Vegas, Los Angeles Offer Reminders Why Passengers Are Fleeing Taxis for Uber, Lyft
Screwed over in fees, when not being turned away due to racism.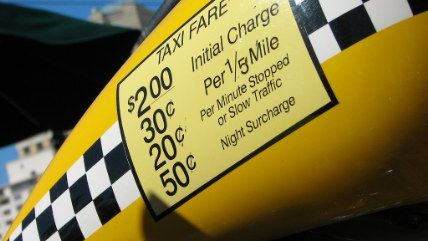 (Jan Tik / photo on flickr)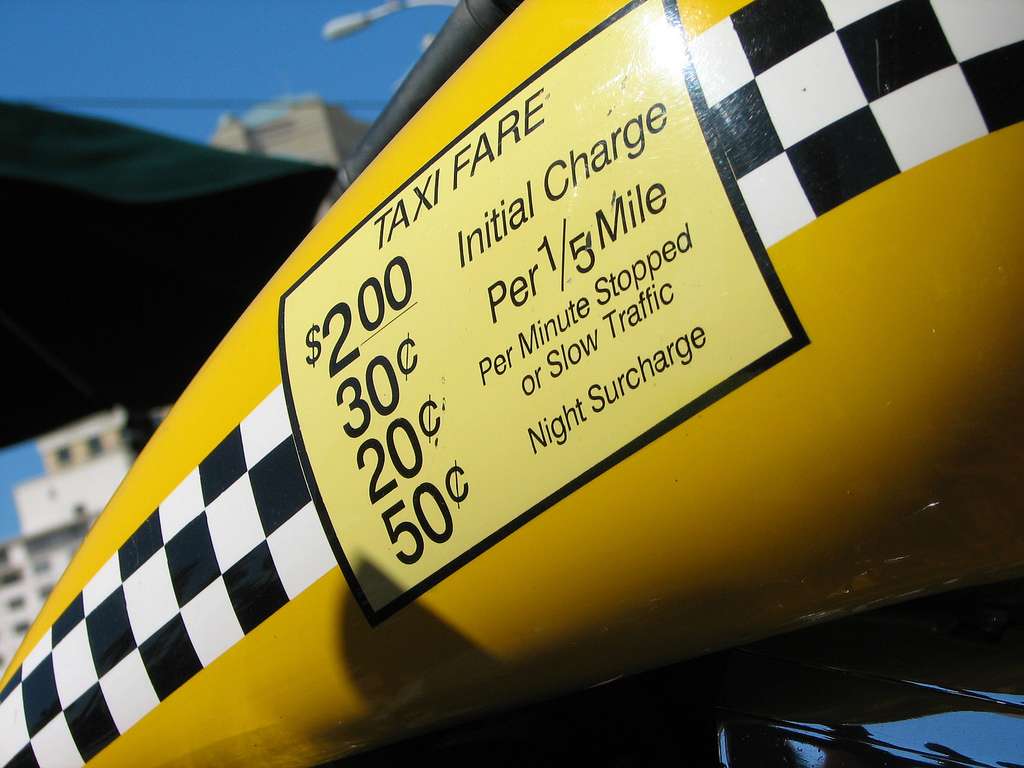 We need those heavily regulated taxi companies to protect us from scams and fraud, right? That's what we keep getting told. Who knows who those Lyft and Uber drivers are? How can we trust them? Turns out maybe we can trust them entirely because they aren't part of the taxi cartel. From the Associated Press in Las Vegas (where the taxi industry fought very, very hard to try to keep ride-sharing services out):
Las Vegas-area cabs are overcharging customers to the tune of $47 million a year, according to an audit released Tuesday of the Nevada Taxicab Authority, which regulates the rides in Clark County.

Auditors for the governor's finance office blamed a $3 credit card processing fee that they say is much higher than in other cities and probably shouldn't exist. They also criticized a decision to increase a fuel surcharge even as gas prices are tanking, saying having the surcharge at all is unique among the 12 major Western cities that the taxi board tracks. …

The audit panned the fee, saying it far exceeds the cost of cab companies accepting cards. State agencies pay 8.5 cents to Wells Fargo per credit card transaction, auditors said, and taxicab regulatory agencies in other cities allow fees between 3.8 percent and 5 percent of the total fare.

The $3 fee accounts for about 17 percent of the total average cab fare in Clark County and should be immediately reduced to 90 cents at most or halted altogether, auditors said.

They also said a cab fuel surcharge that regulators approved last summer is based on a federal gas-price average that's higher than Las Vegas rates. The fee structure, which the taxi industry supports, is designed so customers pay a full 12 cents more per mile once gas hits $3.25 a gallon, instead of kicking in gradually depending on how high gas prices rise, the audit said.

Auditors were so critical of the Nevada Taxicab Authority that they recommended abolishing it and turning over its duties to another agency.
An interesting detail here is that the cabbies and the union that represents them hate the credit processing fee. They do not get a cut of it. It all goes to the taxi companies, and it sometimes ends up with them getting screwed over on tips. That's an important reminder that the protectionist regulations of the taxi industry cartels isn't just about milking the customers while providing sub-par services. It's also about making sure employees are beholden to them regardless of how poorly they're treated and keeping them from assisting competition by jumping ship (which is exactly what is happening with ride-sharing services—there are quite a few former cab drivers).
But then there's still plenty of loathsomeness still on display by cab drivers. An undercover sting by police has uncovered that cabbies are refusing to pick up black dudes at Los Angeles International Airport (LAX). The City Council will consider suggestions to ban cabbies from the airport for a year if they're caught. While I'm not terribly fond of telling cabbies who they must pick up, such regulations are a necessary consequence due to the creation of a government-protected cartel.
But the good news is that we may start seeing better behavior from cabbies at LAX very soon. Starting today, Uber can legally pick up passengers at the airport, joining Lyft, who got permission to start in December. Studies have shown that after ride-sharing services enter a city's market, those who continue to use taxis find they get better treatment from cabbies.