S&P 500 Closes at One-Year Low, NOAA Says 2015 Hottest Year on Record, Astronomers Find Evidence of Ninth Planet: P.M. Links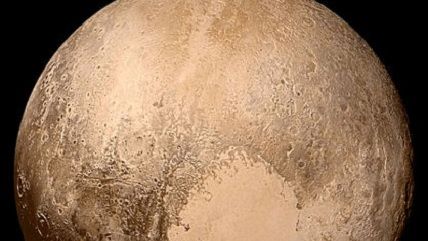 NASA

The S&P 500 closed at a one-year low as oil prices hit their lowest point since 2003.

In a rally in Oklahoma, Sarah Palin appeared to blame President Obama for her son's domestic violence incident.
According to the National Oceanic and Atmospheric Administration, 2015 was the warmest year on record.
A Taliban suicide bomber targeted a minivan in Kabul carrying staffers affiliated with Afghanistan's largest media company, killing at least seven. Meanwhile, militants with the Pakistani Taliban raided Bacha Khan University, located in Peshawar in the northwest.
The government of Austria said it would cut the cap for asylum seekers in half this year and institute "massive" new border controls.
New England Patriots linebacker Darius Fleming said he saved a woman from a burning car two days before this weekend's playoff game and played with 22 snitches.
Quentin Tarantino explains the Quentin Tarantino movie universe.
Astronomers say they've found evidence of a ninth planet. Not Pluto.
New at Reason.com: