Did Ron Paul Really Say Donald Trump Will Win GOP Presidential Nod?
Not really, but the folks at Breitbart and Independent Journal are hyping it that way.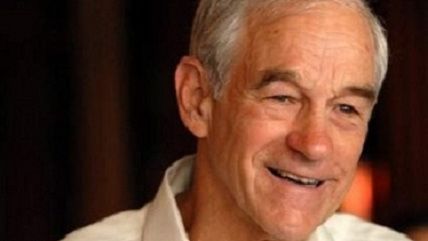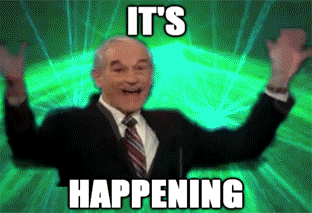 Former congressman and presidential candidate Ron Paul tells Newsmax that he thinks Donald Trump is going to win the Republican nomination for president. As the Independent Journal tweeted: "Ron Paul: I think Trump will win the GOP nomination."
That account is based on the Breitbart clip headlined "Ron Paul: Realistically, Trump Will Be Nominee."
Newsmax: Realistically, is Trump going to be the nominee at this point?

Ron Paul: At this point, it certainly is realistic. If I had a limited amount of money to bet, I probably wouldn't invest a whole lot….All this talk for this last year and a half—there hasn't even been a vote cast. It's all been done by polling which, for the most part, is generally rigged.
That comes after some chat about whether it's realistic to think Trump could be the nominee, especially after leading polls for so long. Not quite the same thing as "Trump will be nominee," is it?
When asked about son Rand Paul's chances, Paul pere says, "I think he may well surprise everybody because he has a good organization and caucus states are different, it's where we always did well." He also notes that Rand Paul has a "different position" on foreign policy and the war on drugs and suggests (without evidence) that Fox News thus kept Rand from appearing in the most recent GOP debate. While there's a strong case to be made that the Kentucky senator should have appeared, it was well within Fox Business's previously stated criteria to exclude him (even if it did make for a lousier debate).
Watch the clip here: