Iran Nuclear Deal Moving Forward But Plenty of U.S. Sanctions Remain
Relations are thawing, but saber-rattling continues on both sides.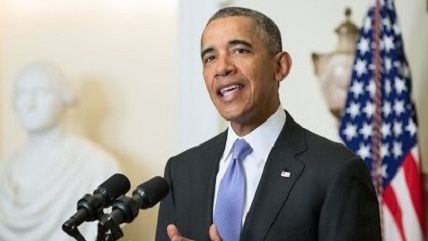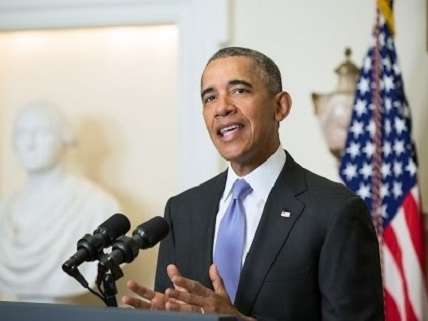 This weekend, the International Atomic Energy Agency (IAEA) announced Iran had met its obligations under last year's nuclear deal for "Implementation Day," meeting the requirements of the agreement—including removing more than 10,000 centrifuges and sending its stockpile of enriched uranium to Russia—that would trigger the start of sanctions relief.
Iran's progress was faster than expected and the major powers behind the Iran nuclear deal (the U.S., Russia, China, France, the U.K, and Germany) verified the IAEA's findings within minutes, beginning the process of lifting various international sanctions regimes imposed on Iran over its nuclear program, which Iran has insisted is peaceful but its critics claimed was cover for atomic weapons development. The first step in sanctions relief includes permitting Iran to sell its oil on the world market and re-integrating its banks into the global financial system.
But while European and other foreign enterprises are preparing to do business in Iran, U.S. companies remain prohibited from doing so by sanctions that will not be lifted as part of the nuclear deal. In remarks about the nuclear deal over the weekend, President Obama stressed that "there remain profound differences between the United States and Iran" on issues ranging from threats against Israel and other U.S. allies to domestic violations of human rights.
Nevertheless, the Iran nuclear deal is a sign of progress and, as Obama noted in his remarks, has come along with others. Obama claimed the release of U.S. sailors who had strayed into Iranian territorial waters as another sign of program, as well as the release of a number of Americans held in prison by Iran. Those came in exchange for the release of a number of Iranians in U.S. detention, although the president insisted they were not being held for violent crimes or terrorism.
Critics of last year's nuclear deal argued the release of the prisoners released this weekend should have been included. The Obama administration argued Iran's prisoners was unrelated to the nuclear issue and would complicate it. This weekend, Obama credited the nuclear deal for creating a "window" of opportunity for more cooperation, such as the exchange of prisoners.
He also mentioned Iran's recent missile test in the vicinity of a U.S. warship, which the U.S. claims violates Iran's international obligations, and announced a new round of sanctions against the missiles program once the American prisoners were safely out of Iran.
Media reports indicate that swap was almost scuttled when one prisoner's wife and mother were kept away from U.S. officials on the ground. Secretary of State John Kerry reportedly had to phone his counterpart to resolve the problem. Kerry had to call the Iranian foreign minister, Javad Zarif, multiple times last week to secure the release of the U.S. sailors, and throughout it an admiral from the Iranian Revolutionary Guard insisted claims about their imminent release sourced to conversations between Kerry and Zarif were inaccurate. Attempts to thwart this weekend's prisoner release may have come from hardliners as well. Meanwhile, Iran's president, Hassan Rouhani, tried to co-opt hardliners' closeness to Iran's supreme leader by crediting him for the perceived successes of the nuclear deal.
Republican presidential candidates hailed the release of U.S. prisoners by Iran this weekend but also took the time to criticize Obama's foreign policy. Donald Trump said the fact the prisoners were held as long as they were was a "disgrace," which would suggest Trump supported a military intervention to secure release of U.S. prisoners abroad if Trump were known to think at all about the meaning of the things he said. Ted Cruz also said he was "thankful" the prisoners were released but worried that there could be "very problematic aspects" to the exchange. He did not suggest how he would have secured the release of the prisoners, just as Republican critics of the Iran nuclear deal never suggested what they would have negotiated differently.