Reason Weekly Contest: North Korea's New Motto
Last week's winners revealed.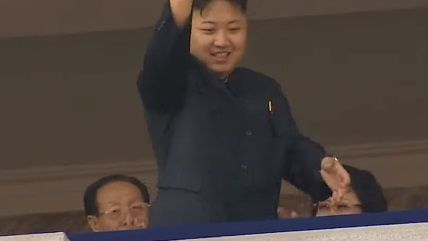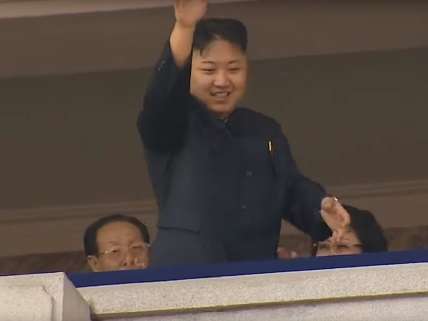 Welcome back to the Reason Weekly Contest! This week's question is:
North Korea claims it has detonated a hydrogen bomb. Come up with a new motto for the country.
How to enter: Submissions should be e-mailed to contest@reason.com. Please include your name, city and, state. This week, kindly type "KOREA" in the subject line. Entries are due by 11 p.m. Eastern Time, Monday, January 11. Winners will appear on January 15. In the case of identical or similar entries, the first one received gets credit. First prize is a one-year digital subscription to Reason magazine, plus bragging rights. While we appreciate kibbitzing in the comments below, you must email your answer to enter the contest. Feel free to enter more than once, and good luck!
And now for the results of last week's contest: We asked you for to come up with a new, culturally neutral name of a food or practice appropriated from another country.
THE WINNER:
New Year's Resolution = Ciscalendrical Gregoronormative Self-microaggression—David Herbst, Ferndale, MI
SECOND PLACE:
All foreign martial arts will be renamed, "Mindful Maiming."—Christopher P. Brown, Idlewylde, MD
THIRD PLACE:
Chinese, Indian & Mexican food will now simply be called "food."
"Feel like having food tonight?"
"No, that gives me heartburn. Can we do food instead?"
"Whatever you want, my little filthy appropriator."
In addition, phrases like, "I'm going out for Chinese," will be replaced by, "I'm going out for (awkward pause)" followed by a hopeless guilty glance appropriate for such a filthy appropriator.—Matthew Reid, Toronto, ON
HONORABLE MENTIONS:
To restore the dignity of the Finnish people, I propose that we rename the practice of taking a sauna as "Unclothed interpersonal perspiration exchange in a cedar-based environment."—Larry Edelstein, San Francisco, CA
Don't: Mexican Hat Dance
Do: Generic Hat Dance from Somewhere Else
Don't: Kabuki Theatre
Do: TSA—Colin Blake, Boston, MA
Shampoo (originally from the Hindi), now called follicle edulcorate.—Susan M., Torrance, CA
"Toroidal Roll" (formerly "bagel")—David J Hait, New York, NY
Oriental rugs should become Non-Western rugs.—JF
Karate, Jujitsu, etc. become "Smakums" — Jim Noble, Boulder Creek CA
Chipotle: E. col-ay—Tim Whalen, Manassas, VA
FROM THE COMMENTS:
Beheading infidels—"Official reprimand"
"Mindful separating"
The "Coexist" Haircut
The piñata, which comes to the western world from Europe via Mexico, will hence forth in America be referred to as an Aggression-Powered Candy Dispenser.
Ice Hockey, which comes to the United States from Great Britain via Canada, will hence forth in America be referred to as Frozen Water-Based Grabass.
Churros will have to be referred to as "doughnut sticks"
Karate is now known as Ouch My Balls
"Russian Roulette" will be renamed "hold my beer and watch this."
Sushi: gross fish
Shish kabob: salmonella on a stick
Tai Chi is now, "Pretending to play with a beach ball in slow motion."