North Korea Claims It Just Detonated a Hydrogen Bomb For the First Time
A hydrogen bomb would represent a step up from the less-powerful nuclear technology North Korea had relied on previously.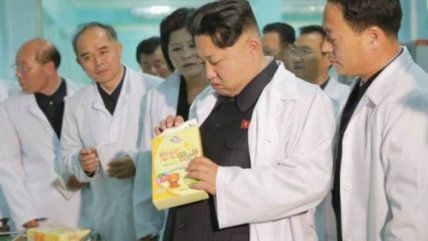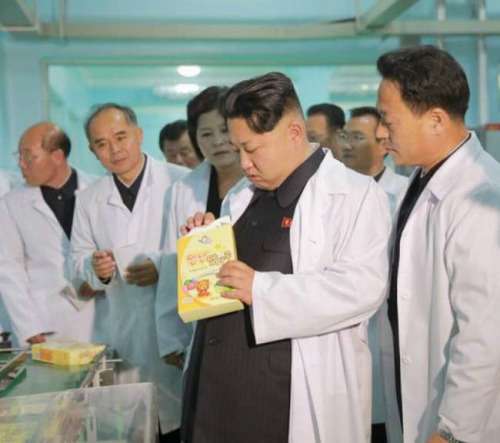 Reports of unusual seismic activity near a nuclear test site in North Korea tonight led many to speculate that the country had conducted another nuclear test.
Later in the evening, the country appeared to confirm those suspicions, claiming that it had successfully detonated a hydrogen bomb for the first time, according to the Associated Press.
This doesn't mean that North Korea has actually detonated a real hydrogen bomb, however, and experts are already suggesting that it's unlikely the country has done what it claims. At least one U.S. official has already told ABC News that the U.S. does not believe North Korea has developed hydrogen bomb tech yet.
North Korea has been a nuclear power for almost a decade now, exploding its first nuclear weapons in 2006, and it last conducted a nuclear test in 2013. But a hydrogen bomb would represent a step up from the less-powerful nuclear technology it had relied on previously.
The quake generated by the explosion registered about 5.1 in magnitude, the U.S. Geological Survey said, and the blast appears to have been centered about 20 miles away from a facility where North Korea conducted three previous nuclear tests, according to The Washington Post.
As the Post reports, the explosion raised concerns amongst the international community, which has pressured North Korea to abandon its nuclear weapons program:
In Seoul and Tokyo, the governments called emergency national security meetings to discuss the possibility of a nuclear test.

Joel Wit, a former U.S. diplomat who runs the 38 North website that specializes in North Korea's weapons systems, said that while it was too soon be definitive, the location of the earthquake was "highly suspicious."

"If this was the fourth North Korean nuclear test, its exact purpose — whether to develop smaller nuclear warheads for missiles or higher-yield bombs — remains unclear," Wit said. "What is clear is that North Korea is moving forward with its nuclear weapons program and that the United States, China and the international community need to come up with more effective ways to deal with this growing threat."
You can read a complete version of the North Korean government's statement in English (…ish) here.
Here's a website full of pictures of North Korean leader Kim Jong-un looking at things.
(This post has been updated.)