Saudi Arabia Mass Executions Include Shiite Cleric, Iranian Protesters Attack Saudi Embassy, Sparking Regional Dispute
Other countries pulling in, oil prices volatile over conflict.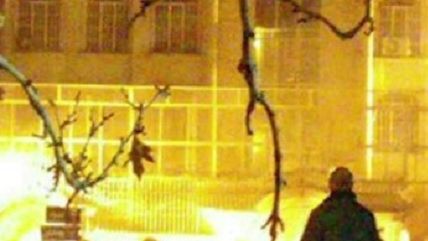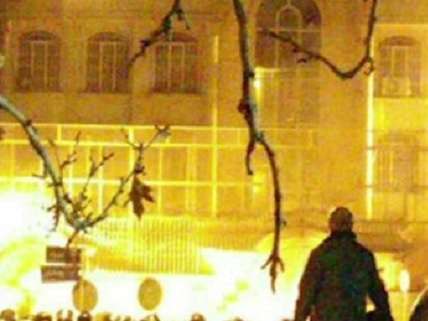 On Saturday, January 1, Saudi Arabia executed 47 people. That number is up to 100 now, just three days into 2016, and according to Human Rights Watch nearly half were for non-violent drug offenses. Saudi Arabia executed 88 people in all of 2015. Saudi Arabia, of course, is an ally of the United States, and the executions, the norm in the Saudi kingdom, triggered more-or-less the usual response from the U.S. A statement from a State Department spokesperson noted the U.S. government has brought up concerns about Saudi Arabia's "legal process" before and called on the country "to respect and protect human rights, and to ensure fair and transparent judicial proceedings in all cases."
The State Department statement did mention one specific execution however, that of Nimr al-Nimr, a Shiite cleric and political activist, whose death the spokesperson said "risks exacerbating sectarian tensions at a time when they urgently need to be reduced."
According to Arab News, a paper owned by one of the al-Sauds, the Saudi royal family, the government convicted al-Nimr "of committing eight crimes and delivering numerous hostile and fiery speeches since 2002 which led to the death and injury of several police officers." Al-Nimr was accused of supporting "terror cells" that clashed with security forces, and of accusing Saudi leaders of blasphemy and calling for public uprising.
Shiite-majority Iran protested the execution, summoning the Saudi ambassador in Tehran. "The execution of a personality such as Sheikh Nimr who had no means other than speech to pursue his political and religious objectives only shows the depth of imprudence and irresponsibility," a foreign ministry spokesperson said.
Demonstrators gathered outside the Saudi embassy in Tehran, and according to CNN, at least one person started throwing "homemade firebombs" at the embassy before other protesters made their way into the building, which was empty at the time, to ransack it and start a fire.
Saudi Arabia said it was severing diplomatic relations with Iran after the attack on the embassy. And Saudi Arabia's gulf allies have started to join in. Bahrain also severed its diplomatic relations, and the United Arab Emirates said it was "downgrading" its relations with Iran. Further afield, Sudan, another majority-Sunni nation, recalled its ambassador to Iran and expelled Saudi Arabia's ambassador and entire diplomatic mission from the country.
Iran's government, meanwhile, insisted it was not involved in the attack on the embassy that it was treating the attack seriously, that it was committed to protecting diplomats, and that Saudi Arabia was using the attack as an excuse to inflame tensions between the country.
Iran and Saudi Arabia are the two major powers in the region, and last year entered a proxy war in Yemen, between Iranian-backed Shiite rebels and the Saudi and U.S.-backed Yemeni government, which was expelled from the capital in a rebel coup. United Nations-brokered ceasefires have been regularly negotiated and broken over the last year.
Saudi Arabia has also been concerned with the agreement Iran reached with the U.S. and five other countries over its nuclear energy program. Along with Israel, though not in coordination with, Saudi Arabia was a major opponent of the Iran nuclear deal, worrying it would make its rival more powerful at its expense. The United States tried to allay Saudi Arabia's fears with a $1 billion arms package from the Pentagon.