Armed Protesters Occupy Wildlife Refuge Outpost in Oregon, Free State Project Hits 90 Percent of Goal, ISIS Threatens U.K. in Latest Execution Video: A.M. Links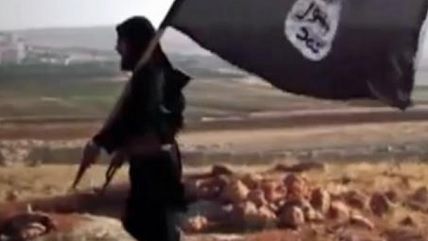 ISIS

Republican presidential candidate Marco Rubio says he wants a constitutional convention, for an amendment on Congressional term limits.

A group of armed protesters in Oregon occupied a federal outpost in a wildlife refuge after a demonstration against an arson sentence for two ranchers and federal mismanagement of land in the area was held in a town about 50 miles away.
The Free State Project in New Hampshire has reached 90 percent of its goal of 20,000 pledges, which will trigger a mass move to the state.
ISIS threatened the United Kingdom in a new execution video the terrorist group released.
Saudi Arabia officially severed ties with Iran, prompted by an attack on the Saudi embassy in Tehran that followed the execution of an Iranian cleric by the Saudi government.
A magnitude-6.7 earthquake in India killed at least four people.
New at Reason.com