Trump Calls Bill Clinton a 'Great Abuser,' Jeb Bush Canceling Ad Buys in Iowa, S.C., Brussels Cancels New Year's Eve Celebrations: A.M. Links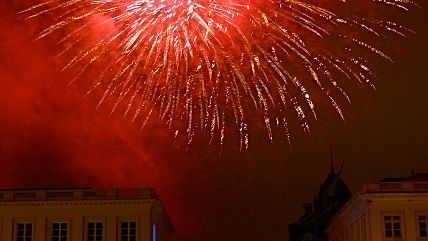 vainsang/flickr

Donald Trump called Bill Clinton "one of the great abusers of the world."

Jeb Bush is canceling ad buys in South Carolina as well as Iowa, and redeploying staff to those and other early states instead.
A friend of the San Bernardino shooters, Enrique Marquez, has been indicted on charges of allegedly conspiring terrorist attacks with the couple in 2011 and 2012.
The mayor of Brussels has canceled the city's New Year's Eve celebrations amid fear of a terrorist attack. Other cities across the West are taking extra security precautions.
Residents of Taiwan prepare for elections as China worries about a presidential candidate with a more skeptical view of Beijing winning.
A class action lawsuit filed in New York seeks $5 million from Apple for foisting iOS 9 on users of the iPhone 4s.
New at Reason.com: