U.S. Preparing New Iran Sanctions, Donald Trump Says It's a Waste of Time If He Doesn't Win, Storm Brings Melting Temperatures to North Pole: P.M. Links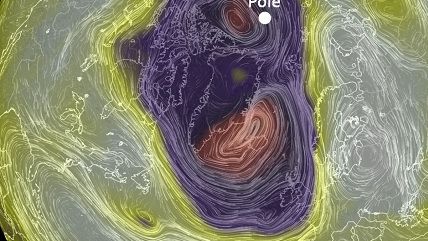 via Washington Post

The United States is preparing new sanctions against individuals and companies in Iran, as well as Hong Kong and the United Arab Emirates, for their alleged roles in helping Iran with its missile program.

Donald Trump told a crowd in South Carolina that if he loses the election he would consider his efforts a "total and complete waste of time."
The storm that cut through the United States over Christmas is bringing temperatures 50 degrees above normal at the North Pole.
Officials in Brussels are investigating reports of an orgy at a police station while the city was on a terror-related lockdown.
Some state legislators in New York want to change the law after the NYPD decided state law prohibited hoverboards.
Bill Cosby turned himself in after being charged with sexual assault and is free on $1 million bail.
ESPN wants New Year's Eve to be about college football playoffs.
New at Reason.com: