A.M. Links: Hillary vs. Trump, Half of Georgians Killed by Police Were Either Unarmed or Shot in Back, Number of Migrants Entering Europe Exceeds 1 Million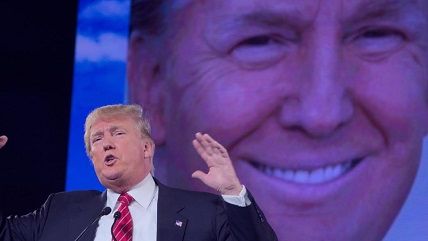 Credit: Todd Kranin

The attacks between Donald Trump and Hillary Clinton are getting personal.
Donald Trump on journalists: "I would never kill them, but I do hate them."
Stephen Silva, the man who lent a gun to Boston Marathon bomber Dzhokhar Tsarnaev, is expected to be sentenced today.
New at Reason
Follow us on Facebook and Twitter, and don't forget to sign up for Reason's daily updates for more content.