Trump Says Clinton 'Lies Like Crazy,' Schools in NH Town Closed After Email Threat, Steve Harvey Crowns Wrong Miss Universe: A.M. Links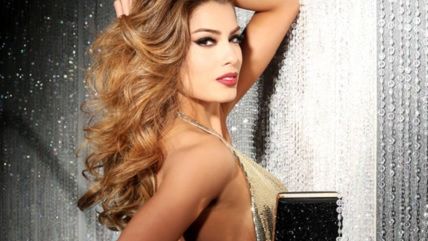 MissUniverse.com

Donald Trump dismissed Hillary Clinton's claim his comments about Muslims were a recruiting tool for ISIS, saying the former secretary of state "lies like crazy."

Schools in Nashua, New Hampshire, are closed today after a threat of violence was emailed to a principal.
One person was killed after a driver in Las Vegas ran over more than thirty pedestrians on the strip.
More than 90 people are missing after a massive landslide in Shenzhen, China buried dozens of buildings.
Dozens of people remain missing after a ferry capsized in Indonesia; three people were found dead and 39 of 118 passengers have been rescued.
An Air France flight from Mauritius to Paris made an emergency landing after a suspicious device was found. The CEO says it was a false alarm.
Steve Harvey mistakenly announced Miss Colombia as the winner of the Miss Univers pageant, not Miss Philippines.
Sepp Blatter blames the United States for his eight-year ban from FIFA.
New at Reason.com: