Six U.S. Troops Killed in Afghanistan, Graham Drops Out, Gov. Cuomo Plans Thousands of Pardons: P.M. Links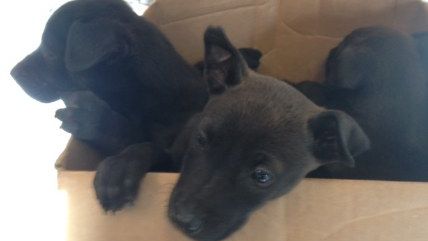 Scott Shackford

Six U.S. troops were killed and three were injured in Afghanistan in what appears to have been a suicide attack.

Now that he was able to give his "I told you so!" lecture at the last Republican undercard debate, Sen. Lindsey Graham (R-S.C.), has suspended his presidential campaign.
New York Gov. Andrew Cuomo said today he plans to pardon thousands of people who were convicted of nonviolent crimes as teenagers. The goal is to reduce a barrier to these people finding jobs and housing as adults.
Mall of America in Minnesota is suing to try to stop Black Lives Matter protesters from using them for their police abuse protests and disrupting holiday shopping.
President Barack Obama says Donald Trump is exploiting blue-collar Americans' fears to get votes. Thanks for checking in with that surprising take, there, Mr. President. Now, about the Democratic Party's union support… .
Important puppy news! Some miscreant left four adorable puppies (pictured above) abandoned in a cardboard box in the gutter right next to Reason's Los Angeles office. We're pointing this out to any area folks looking to make some helpless animals' lives better via voluntary choice. The puppies have been brought to the West Los Angeles shelter of the city's animal services. They'll be held for five days and then will be available to adopt. Yes, we turned to a government agency, but hey, we are paying our taxes, you know.
New at Reason.com:
Follow us on Facebook and Twitter, and don't forget to sign up for Reason's daily updates for more content.