J. Neil Schulman's Alongside Night Now Streaming at Amazon Prime
Film of 1979 dystopian classic novel tells tale of revolt and "Agorism."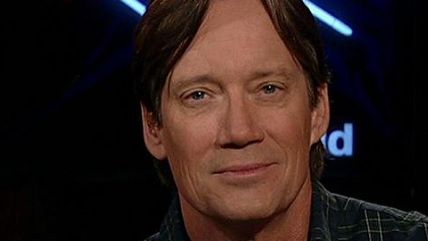 Over the years, I've met lots of libertarians who have told me how big a deal for them was J. Neil Schulman's 1979 novel Alongside Night. It's a dystopian tale that explores the philosophy of Agorism (read more about that here).
Schulman is more into making movies these days than penning novels and he directed a version of the film that was released in 2014 and is now streaming on Amazon Prime and elsewhere. It stars Kevin Sorbo, best known as TV's Hercules. A trailer is above.
Go here for the film's Facebook page and here for its official website.