FBI Director Says San Bernardino Shooters Not Part of Terror Cell, Hung Jury in Freddie Gray Case, Parrots Can Use Tools: P.M. Links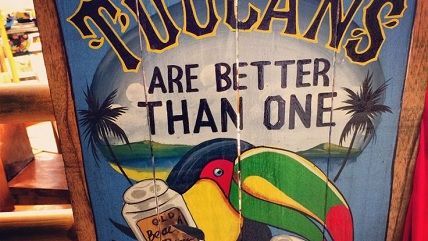 Pinterest

FBI Director James Comey said there was no evidence the San Bernardino shooters were part of a terror cell, but that both that and the Chattanooga are terrorist attacks being investigated as such.

The Fed has increased interest rates by a quarter of a point, the first time it has done so in nine years.
The judge has declared a hung jury in the trial of the first of six officers charged in Freddie Gray's death in Baltimore. The jury deliberated for three days but could not reach a decision.
The Cybersecurity Act of 2015 found a place in the omnibus spending bill Congress cobbled together to keep the government funded.
The Obama administration continued its spree of arms sales, announcing a package worth $1.83 billion headed to Taiwan.
Of the 1,356 bias complaints filed against officers of the Los Angeles Police Department, none were upheld by the department.
A ceasefire established in Yemen on Tuesday has already been broken, with reports of ground fighting in one city and Saudi-led airstrikes in the capital.
New research from the United Kingdom finds parrots that can use tools.
New at Reason.com: