Canada Welcomes Syrian Refugees. But Is America to Blame for Syria's Disaster?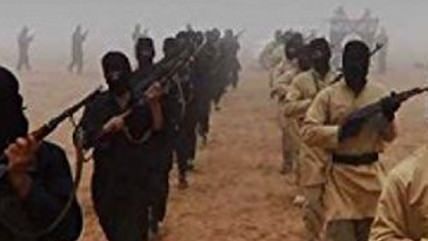 Late Thursday night Canada welcomed 163 Syrian refugees into the country, the first step in fulfilling its promise to receive 25,000 refugees by March. Prime Minister Justin Trudeau was there to meet the first passengers off the plane saying, "You are home. You're safe at home now."
But could the U.S. have done something to prevent the refugee crisis to being with Michael Weiss, a senior editor at The Daily Beast and co-author of the New York Times bestseller, ISIS: Inside the Army of Terror, says yes. Weiss sat down with Reason TV in October to discuss U.S. involvement in the Syrian War, saying he believes the U.S. had options that could have prevented the refugee crisis from becoming the global fiasco it is today.
"I can speak glibly about no-fly zones, but at this point I just understand this administration is never going to do anything to rescue the Syrian people or prevent Assad, Iran, and Russia from killing everybody they want to," he states.
The interview was originally released on October 15, 2015: