California Climate Policies Chilling Housing Growth
State Supreme Court ruling will make California housing even pricier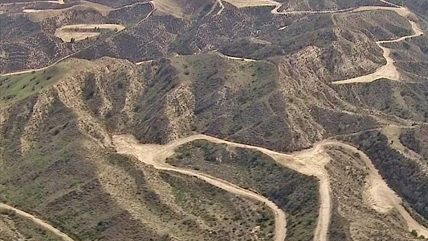 The California Supreme Court's decision late last month to reject a nearly 6,000-page environmental report for a proposed development north of Los Angeles will not only delay or possibly kill a new suburban community. It will make it much more difficult for developers anywhere in California to build large-scale housing projects.
The Newhall Ranch project in the Santa Clarita Valley is similar to many communities throughout California. Proposed in the 1980s, the project was designed to be a new city with 58,000 residents on 12,000 acres. Back then, California's population was less than 30 million people. The population is now pushing 39 million and still growing – yet it looks like the days of master-planned communities are over.
"The report's finding that project's emissions would not be significant under that criterion is not supported by a reasoned explanation," the court ruled in a 5-2 decision. The state's highest court also rejected the project's "mitigation measures calling for capture and relocation of the stickleback, a fully protected (fish) species".
"The Supreme Court got the big picture on climate and sprawl development exactly right," said an attorney for the Center for Biological Diversity, in a statement. The center filed suit under the California Environmental Quality Act. The building industry has long warned that CEQA was slowing the construction of housing and infrastructure. Clearly, their warnings were correct, as this lawsuit targeted a project that opponents view as "sprawl."
The justices agreed with the "sprawl causes climate change" argument. "Finally, one should not assume a sizeable new housing development planned for a site relatively far from major urban centers, to be built largely on undeveloped land with habitat for several sensitive species, will have comparatively minor impacts either on greenhouse gas emissions or on fish and wildlife," wrote Justice Kathryn Werdegar for the majority.
If Californians aren't going to be housed in suburban-style neighborhoods, how will they live? The answer, many environmentalists say, is infill neighborhoods, smaller, high-density and apartment complexes shoehorned into existing urban areas, where residents can rely more on public transit rather than on automobiles.
One can debate the merits of either type of living. But in a recent column, former California Senate President Pro Tempore Don Perata, D-Oakland, pointed to research showing that CEQA lawsuits are used the most to target the kind of environmentally friendly projects the state wants to encourage, like transit, renewable energy and higher-density housing. Perata now heads a trade group that promotes infill housing.
Meanwhile, there's more chance the problem will get worse before it gets better. Last session, a measure (SB 32) to reduce the state's greenhouse-gas levels by 80 percent of 1990 levels by 2050 stalled after some members of the state's business community pointed out these long-term climate goals can be used under CEQA to halt currently proposed projects. The bill stalled, but is a two-year measure that may come back in January.
At the time, the California Building Industry Association produced a study showing the new measure could result in a 12-percent increase in the median-priced home and an annual reduction in the building of single-family homes by more than 10,000 units. That one measure alone, it argued, would price more than 680,000 Californians out of the housing market. Yet the Supreme Court's recent decision might have an even greater impact.
"The 'One Percenters' who live luxuriously along the coast will be little bothered by this decision," said Mike Genest, former state director of finance, and an author of the report. "They can afford the luxury of spending far more per square foot of housing… But, the middle class trying to make do in our increasingly bifurcated state will continue to suffer unnecessarily high housing costs because of out-of-control policies such as the court endorsed in its Newhall decision."
Another core problem with CEQA is that the climate targets aren't clear in statute. For instance, project opponents can challenge the climate-change standard a state agency uses (the so-called "threshold of significance") and whether the project meets that standard. Without clear guidelines in law, that leaves the courts to sort through all the details – and it means that developers have little predictability at the outset of a project.
Opponents can always make a fair argument that any proposed project warms the planet (or harms a stickleback or some other fish or species), so every project potentially can drag on through years of legal challenges. The obvious result: fewer housing projects of all sorts will be built, and those that are built will have additional costs. Many developers won't even bother proposing such projects. People opposed to growth might be happy with that outcome, but those cheering probably already own their piece of the California dream.