Turns Out That Planned Parenthood Shooter is Anti-Abortion "Warrior For Babies"
Not just another "transgendered leftist activist."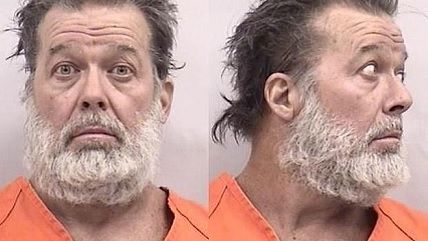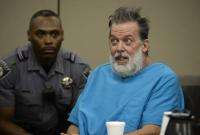 Remember all the mystery surrounding the actions of Robert Dear, who killed three people in late November while shooting up the Planned Parenthood facility in Colorardo Springs? Was he an anti-abortion zealot or just another "transgendered leftist activist"?
Well, it's decidely the former, with a healthy helping of batshit crazy. From the Denver Post's account of Dear's first day in court:
Less than four minutes into the hearing, Dear interrupted his attorney, public defender Daniel King. King, who was part of the team that represented Aurora theater shooter James Holmes, did not acknowledge the outbursts.

"I am guilty, there's no trial. I am a warrior for the babies!" he shouted at King.

Looking at King, Dear shouted: "Do you know who this lawyer is? He's the lawyer for the Batman shooter that drugged him all up, and that's what they want to do to me."

As Chief District Court Judge Gilbert Martinez was issuing a gag order for law enforcement and attorneys, Dear accused defense attorneys of hiding the "truth."

"The babies that were supposed to be aborted that day, could you add them to that list?" Dear said.

Public defenders Kristen Nelson and Rosalie Roy leaned toward Dear during his outbursts. At one point, a sheriff's deputy had to place his hand on Dear's shoulder and calm him down.

"You'll never know what I saw in that clinic! The atrocities! That's what they want to seal! The babies!" Dear shouted.
Over at Hot Air, Allahpundit points to a YouGov poll which found that about half of all Americans consider Dear's attack as terrorism. Democrats are more likely to do so than Republicans by a nearly two-to-one margin. Same goes for whether pro-life groups "encourage violence" at abortion clinics. The good news? Regardless of partisan affiliation, only 4 percent of Americans think that violence against abortion providers is morally acceptable:

As Allahpundit himself might say: Exit question: Have there been any attacks on abortion clinics that were NOT motivated by anti-abortion ideology? That's apart from whether the shooter is certifiable (as Dear most certainly seems to be) and whether you think insanity is a legitimate defense (Dear was lucid enough to get off a hell of a zinger in the courtroom and he also openly accepted responsibility for his actions).  The presumption that violence at an abortion clinic is ideological seems pretty sound.