A.M. Links: Trump Calls for Banning Muslims from Entering U.S., Air France Flight Diverted After Anonymous Threat, F.B.I. Says San Bernardino Killers Radicalized 'For Quite Some Time'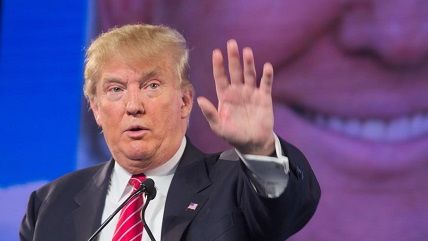 Credit: Todd Kranin

Donald Trump is doubling down on his disgraceful call for banning Muslims from entering the United States.
An Air France flight from San Francisco to Paris has been diverted due to an anonymous threat.
"Chicago officials released video late Monday that showed a city police officer dragging a detainee through a hallway hours before the man died in a local hospital."
New at Reason
Follow us on Facebook and Twitter, and don't forget to sign up for Reason's daily updates for more content.